Ekta Kapoor Reveals She Made Hum Paanch At The Age of 17; Shares Sweety And Kajal Bhai's Funny Phone Conversation
Like many other shows, Hum Paanch is also coming back on television. Producer Ekta Kapoor is quite elated to know this as she recently gave a shout out to the show on Instagram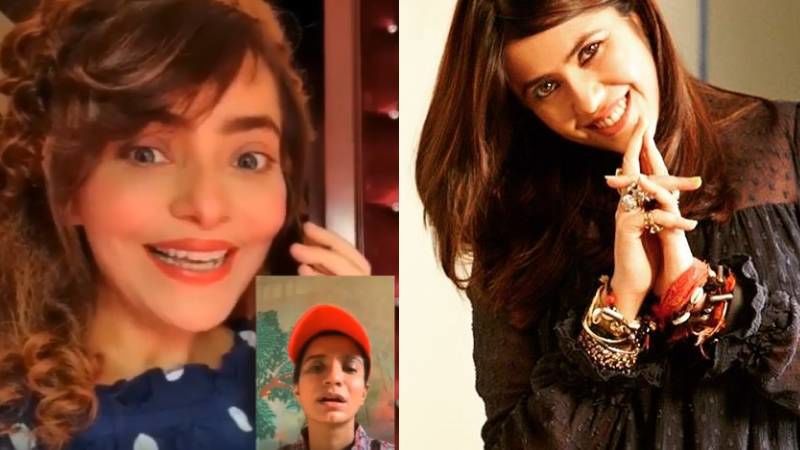 Many old shows are marking their return on television amidst the Coronavirus lockdown. The GECs are bringing back the old shows in order to keep up with their TRP flow and keep the masses entertained. From mythological shows like Ramayan, Mahabharat and others to comedy shows like Office Office, Sarabhai vs Sarabhai and more - it's like our childhood is back on the television. Well, producer Ekta Kapoor is having these same feelings too. She produced Hum Paanch and the show is to be re-run on TV.
Elated with the news, Ekta took to Instagram and revealed that she produced this show when she was just 17-years-old. Ekta shared a video that has Sweety played by Rakhee Tandon and Kajal Bhai played by Bhairavi Raichura having a phone conversation. Ekta captioned this video as, "The story that revolved around Anand Mathur and his five daughters was one of the most popular shows back then. I just had to share this. When ppl say bachpan ki yaad wala show I feel d same! Mera bhi bachcan tha ! I'm not old' I made d Show when I was 17 ! Pls WATCH credit: @zeetv... Ek se ek character jinka hoga ek baar phir introduction.Tune in to 'Hum Paanch', everyday at 12 pm only on #ZeeTv. #HumPaanch #HumPaanchOnZeeTV #ReliveTheFun."
We can't wait for the Hum Paanch madness to begin. The sitcom first aired in 1995 and went on for four years. The show also saw the presence of young Vidya Balan as Radhika Mathur, one of the daughters of Anand Mathur in the show.
Image Source: Instagram/ektarkapoor