Furious Kamya Punjabi Questions Rhea Chakraborty's WhatsApp Msgs Alleging Sushant Singh Rajput Called His Sister 'Manipulative'; 'What Is She Trying To Prove?'
Kamya Punjabi slams Rhea Chakraborty for sharing her WhatsApp chat with Sushant Singh Rajput, in which he called his sister Priyanka 'manipulative'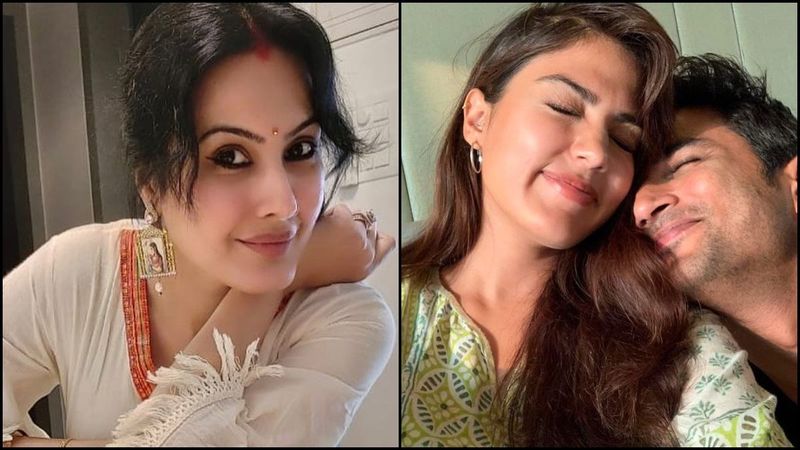 It was yesterday that Rhea Chakraborty disclosed a couple of her WhatsApp chats with the late actor, Sushant Singh Rajput. The actress' alleged conversations with Sushant saw the latter expressing concern about his sister Priyanka Singh's behaviour with his roommate, Siddharth Pithani. Sushant reportedly called his sister 'evil and manipulative' in the same. This expose by Rhea has divided the internet with a majority of people bashing the actress. Kamya Punjabi, too, belongs to the latter category. Taking to her Twitter, Kamya blasted Rhea by saying how such fights between siblings are normal and that it shouldn't be a big deal.
Kamya, in her tweet, alleged that it was Rhea who was staying with Sushant and not his sister. She further accused Rhea of using Sushant's credit card. "What is she trying to prove with this? Bhai behen meh jhagde hote rehte hai koi badi baat nahi hai (Siblings fight, it's not a big deal)... n most imp he was staying with you n not his sister.. all the credit cards were used by you, not his sister !!! #chorkidaadhimehtinka #JusticeForSushantSinghRajput #rheakireality," wrote the former Bigg Boss star.
Check out her tweets below:
#Warriors4SSR is a huge social media movement started by the late actor's fans with a streak of celebrities like Vikas Guppta, Rashami Desai, Ankita Lokhande, Ravi Dubey, Mahesh Shetty, Rohan Mehra and Shweta Singh Kirti, too, joining.
image source: instagram/panjabikamya, rhea_chakraborty