Game Of Thrones Season 8 Episode 1 Review: Winter Is Here But This One Will Make You Sweat!
I bet not many slept last night in anticipation. Can't blame us, the Game Of Thrones finale is here! The first episode of the season aired this morning at 6:30 and what a delight it was! Read on to know our complete review of Game Of Thrones Season 8 Episode 1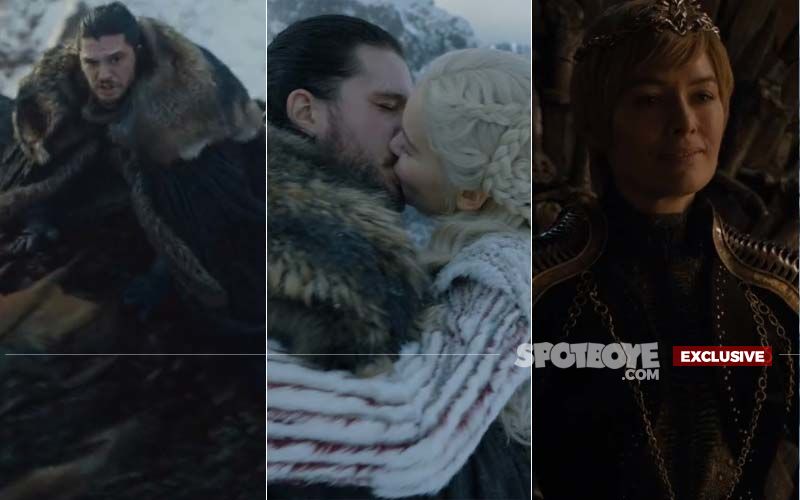 Phew! It's here- Winter, Army of Dead, the kingdoms, the King Of North, the Queens, the Dragons- they've all returned to face the invincible and man, what a comeback! People who have been following the series closely, would understand that being on the edge while the episode unfolds is unavoidable, today was no different.
As the episode begun, I was mentally prepared for slitting of throats, swords swinging out, a full show of valour BUT guess what the only time there was even a mention of swords, let alone they being put to use, was when
Jon Snow
and
Arya Stark
reunite and flaunt their steel to each other.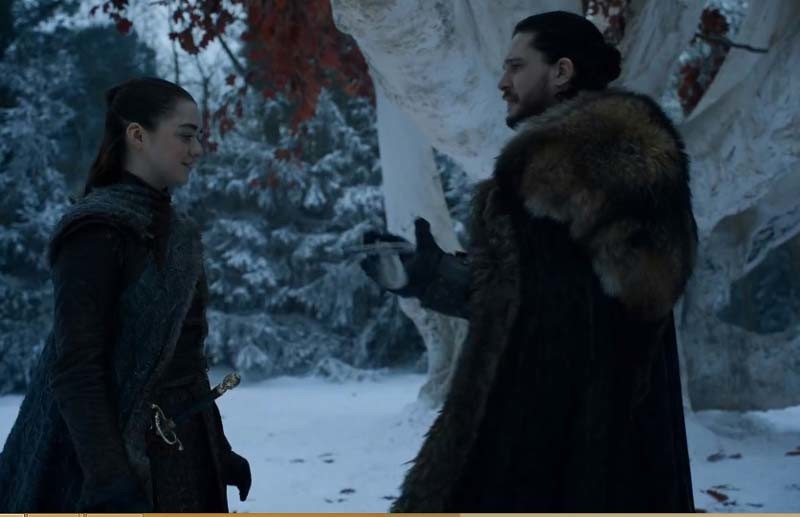 A Still From Game Of Thrones


Much to my surprise and I really credit the makers for it, the premiere of the Season was as calm as it is before the storm, balanced and entertaining. Each scene had a meaning, dialogues which will take you down memory lane and refresh what happened in the past seasons.
The episode focuses on reunions of all the important characters- Jon Snow with his sisters-
Sansa
and Stark, his brother- Bran. Also, Arya with Hound (who she left to die in Season 7)- many characters who were introduced in the first episode of Season 1 at Winterfell, comeback to the same place.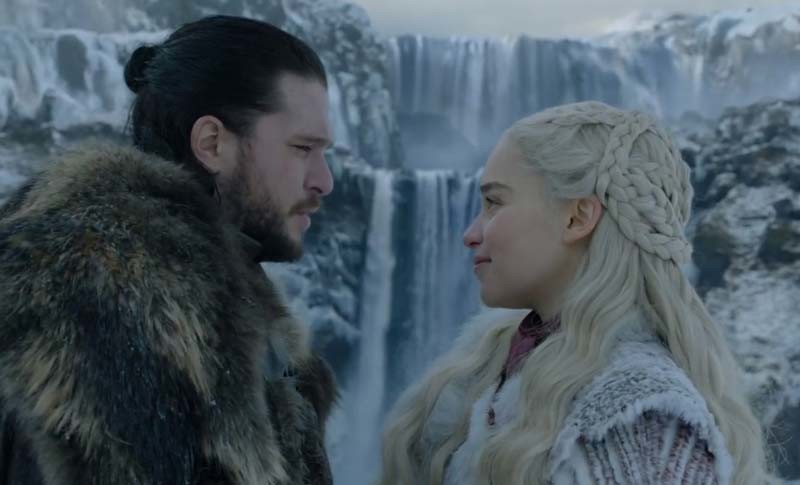 A Still From Game Of Thrones


As a GoT fan, I would not indulge into giving out too many details and would want every viewer to experience the magic first hand. However, here are some scenes which left me spellbound and reminded me exactly why I woke up at 6:30 am to witness this beautiful spectacle (Alert: Ardent fans can stop reading here).
THE VERY FIRST SCENE:


The finale Season starts with
Daenerys Targaryen
and Jon Snow marching into Winterfell with their armies- Unsullied and Dothrakis- and of course Dany's two dragons- Drogon and Rhaegal. The northern sees the Queen with doubtful eyes and doesn't appreciate her alliance with Jon Snow, including Lady Of Winterfell and Snow's sister- Sansa Stark. She greets the Queen by saying, "My Grace, Winterfell is yours", the same sentence which her father Ned Stark had told Robert Baratheon, when he came to Winterfell, in the very first episode of the series. The scene of was impeccably shot, the impact of the Queen marching in- marvellous!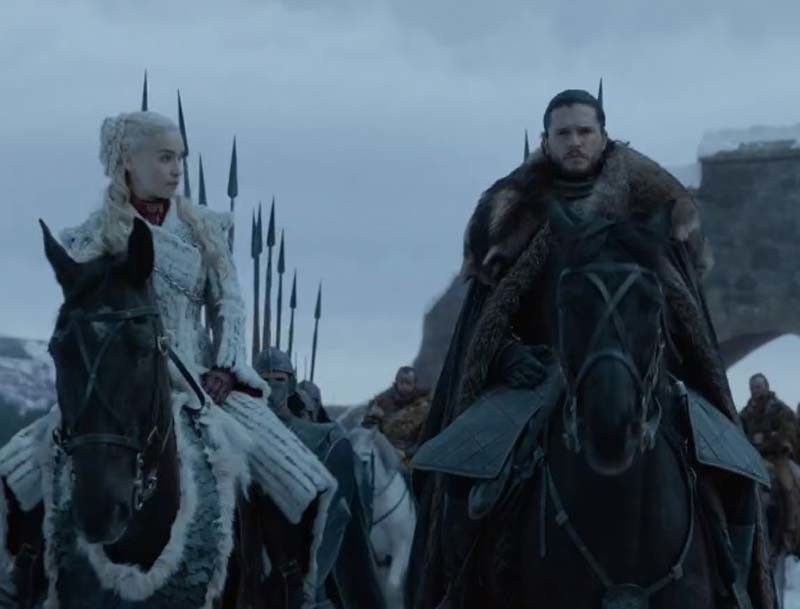 A Still From Game Of Thrones


JON SNOW RIDES RHAEGAL
Now, that sight completely stole the show! Dany is worried that her Dragons aren't eating well in the North, so, she leaves with Snow to check on them. That's where Daenerys mounts Drogo and insists Snow too rides Rhaegal. A hesitant King Of North (which he isn't anymore since the time he pledged his loyalty to the Mother of Dragons) gets on Rhaegal. And his flight isn't very smooth. But the man gets it right; after all, he is a Targaryen and what more? He rides a dragon named after his father, Rhaegar Targaryen. Does it say something?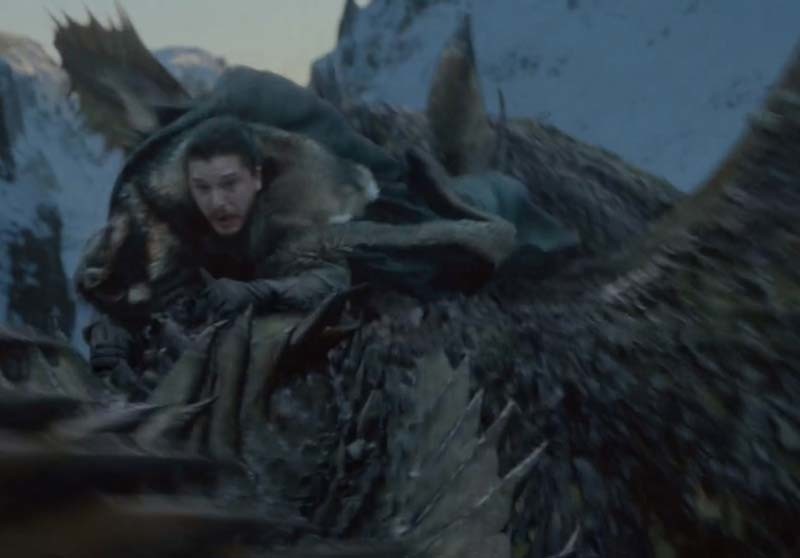 A Still From Game Of Thrones


THE BIG REVEAL:


I'd say I didn't expect this in the very first episode. But hell ya, it did happen! Now, isn't GoT all about the unexpected! Jon Snow gets to know that he isn't a bastard- a lie he has lived all his life, thanks to his father, Ned Stark. Samwell Tarly reveals it to Jon that he is Aegon Targaryen- son of Lyanna Stark and Rhaegar Targaryen- the only heir to the throne! Now, considering this big reveal was made way too early in the finale, I am guessing it doesn't really make a difference. The Big fight is with the Night King and that's all what matters, not that Jon Snow was ever hungry for power. However, what's making me anxious is how Snow's relationship with Daenerys changes after she comes to know about his true identity.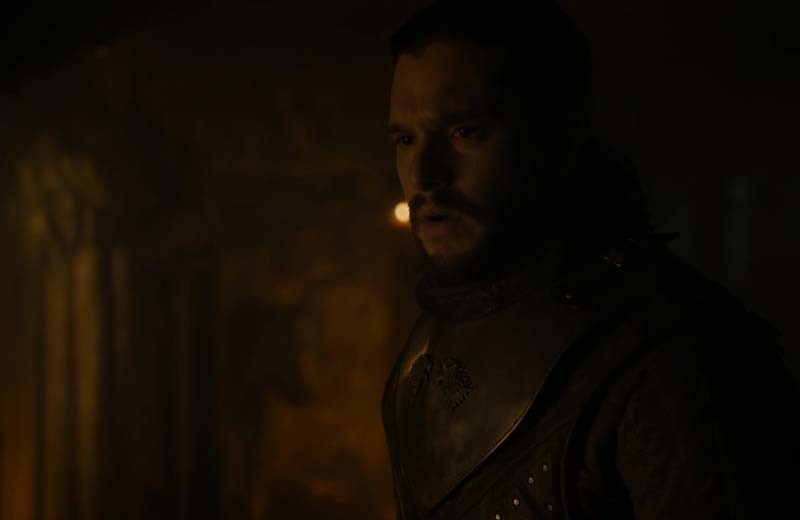 A Still From Game Of Thrones


Overall, the beginning of the end is a non-stop entertainer and doesn't disappoint you even in a single frame. Lavish as all other Seasons and crisp to T. What do I say to end it? Winter is here and it's indeed sending a 'chill' down my spine!
Image Source:Hotstar