Ganesh Chaturthi 2021: 'Celebrate With Ganpati Bappa At Home This Year,' Karenvir Bohra Advises The Idol-Rich Devotees
Karenvir Bohra admits Covid has changed the profile of the Ganpati festivities. "We cannot have visitors at home. That's a huge dampener."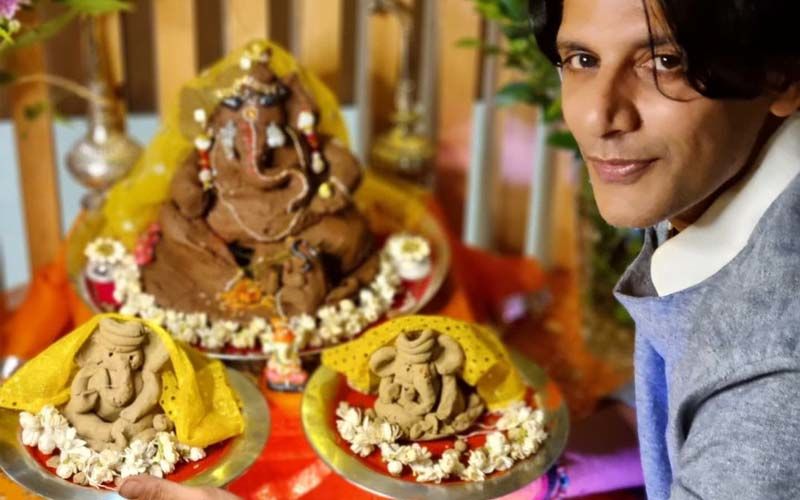 For Karenvir and family, Ganesh Chaturthi is a time for immense celebration and introspection. "For my wife Teejay and me, it is a time to be thankful for all that Ganesha has given us. Our three beautiful daughters are all we ever needed. It is a time of good vibrations, happy feelings meeting people."
Of course, meeting people is now restricted. Says Karenvir, "I don't mind when I have the best company possible for Ganesha Chaturthi at home - the four lovely Goddesses of my life, my wife and three daughters. They are my Parvati, Durga, Saraswati and Kali. Ganpati brings so much positivity into our home. You should come here and see how vibrant the mood is in my home. It's Ganpati Bappa gracing our humble abode. We can feel his presence."
The actor admits Covid has changed the profile of the Ganpati festivities. "We cannot have visitors at home. That's a huge dampener. Ganpati without visitors is like a wedding without music. However, on the bright side, I made the Ganesha idol of clay with my own hands. My two elder daughters Gia and Raya also made clay Ganesha idols, one each. And my enterprising little daughters who cried and cried when they had to send off Ganpati for Visarjan last year, have found an innovative way of keeping Him at home. This year we will plant seeds in the clay idol and bury it in our home, so He will remain with us for all time. How wonderful that my daughters gave us this idea to keep Bappa in our home throughout the year."
Karenvir's advice to the idol-rich devotees this year: "Celebrate with Ganesha at home. Do not indulge in collective celebrations this year. Ganesha willing, we can all come out on the streets next year again."
Image source: Instagram/karanvirbohra