Gangs Of Filmistan: Shilpa Shinde Plans To Quit The Sunil Grover Show, Says Makers Are Exploiting Her, 'Even A Machine Needs Rest'
Actress Shilpa Shinde who will be seen in Gangs Of Filmistan, plans to quit the show, also shares of having a not-so-good equation with co-actor Sunil Grover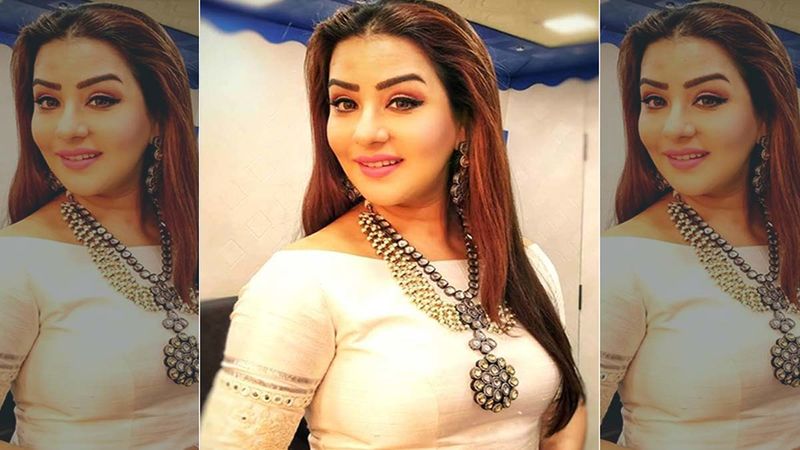 Gangs Of Filmistan which is scheduled to telecast from August 31, 2020 has already landed in trouble. Actress Shilpa Shinde who is part of the cast to be seen on the show has expressed being upset with the makers of the show. The actress in conversation with ETimes TV, revealed that the makers are exploiting them by making them work over shift; she also revealed earlier the makers had assured of shooting twice in a week, but the cast is shooting almost everyday.
She said, "The makers have lied to me a lot from day one about the show. We have been shooting from 7 am in the morning to 11 in the night. I don't know where these association people are. Why don't they notice this. How the artists are being exploited. They are always there to sabotage someone's image, but now when we are working for 12 hours or more sometimes, nobody is raising a question. Artists get tired of shooting non-step as this time we are doing comedy non-stop in a daily soap format for 1 hour. We were told that we will shoot for the show only twice in a week and we are ending up shooting everyday. We are getting tortured."
Also speaking about co-actor Siddharth Sagar, she shared he was scared of getting sacked and further being boycotted from the industry.
The actress also revealed she would work only if actor Sunil Grover is not on the show, however later she came to know, he is very much on the show.
Shilpa added, "I had mentioned first only that I will do the show on one condition that I don't want to work with Sunil Grover. This was my first term but they lied to me that no he is not there in the show. Later, I learnt it from outside that he was part of the show. I questioned them so they revealed the entire cast to me, I was happy then. They again told me he has nothing to do with your part, he will be doing something else. They again told me he has nothing to do with your part, he will be doing something else. However, he soon joined us in the gags." ALSO READ:
Bigg Boss 11 Winner Shilpa Shinde Makes A Comeback On The TV Screen With Gangs Of Filmistan; Looks Stunning In Madhuri Dixit's Avatar
Also speaking about Sunil Grover, she mentions he takes over the entire act; the rest of the cast is not given the script. "When he is around, you can't do anything. He takes over the entire act. We are never given scripts, our gags get destroyed and we don't get to perform at all. I am not making a comeback to stand behind in the crowd and clap. They are claiming it is Shilpa's comeback and what am I doing standing behind. I am raising these points so that the production house takes a note of it and works on it. These will help all the artists to perform better and in a healthy environment. Even I want to do the show, but just think about my fans who will be watching me after two years, they will be disappointed as I am not at all seen in the show. How can I term it as my comeback show."
Also speaking about how the work pattern has affected her health, she said, "I am feeling unwell, I have a cold and cough, but they are not ready to understand even that. Only two days while shooting the promo they maintained all the precautions, but after that anyone is walking on the sets. So, many writers are walking on the sets each day. Nobody is following the 7 to 7 guidelines. Should I go and complain about them? That day after the pack up at 11:20, I was returning from Filmistan and a police guard stopped me and asked where are you coming from."
Hence, finally she has made a firm decision to quit the show, "I don't want to work on the show in this manner. It is a comedy show but what is happening. I am not at all happy. I am not at all shown on the show. I can't work like this and I hate lies. I don't want to get exploited. The makers lied to me. I am not working because of the contract. I am not acting after seeing the contract, it comes from my heart."
According to her only actor Sunil Grover grabs the limelight, "The concept where Sunil ji is watching us do comedy, I was not at all excited. Because audiences are going to laugh at us that a talented person like Sunil Grover is sitting and we are doing comedy. Nobody gets to perform in the show according to their capability , but just because they have done so many shows with the Production house they don't want to complain. But I fear nobody so I am speaking. If you see another show like The Kapil Sharma Show, everyone gets an equal opportunity to perform and showcase their talent. But here only one person is performing, Sunil Grover. It is difficult to match his energy." ALSO READ:
Bigg Boss 11's Vikas Guppta Calls Out His Fellow Contestant Shilpa Shinde, 'I Completely Lost Respect For You'
Also speaking her heart out to the producer, she said, "I have spoken to Preeti Simoes and have shared my grievances. They are looking into it and want me to stay back. Now, let's see what they want to do. But I am not happy with the way things are happening. Everyone has worked hard on the show and I don't want to jeopardise anyone's efforts. If tomorrow, I don't want to be a part of the show, I want it to happen amicably and on a happy note."
Image Source: starswikibio.com