Ghum Hai Kisikey Pyaar Meiin: Netizens Declare The Show Is DEAD For Them As Virat INSULTS Sai And Stops Her From Slapping Pakhi
Netizens have taken to social media and bashed the makers for their unfair treatment towards Ayesha Singh's character Sai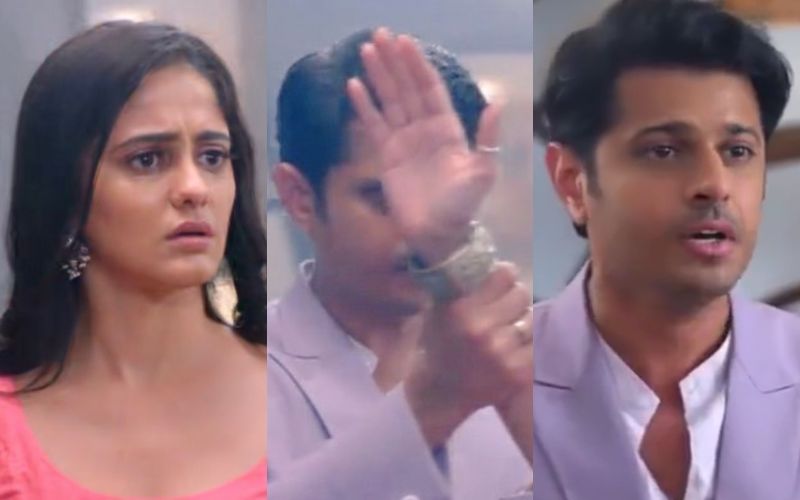 Star Plus' much loved show Ghum Hai Kisikey Pyaar Meiin has been garnering love from all corners and it has also maintained its spot in the top 5 on the TRP list. Starring Neil Bhatt, Aishwarya Sharma and Ayesha Singh in the roles of Virat, Pakhi and Sai, the show's current track is generating a lot of hate from the audience. Fans have taken to social media to bash the makers for constantly emotionally abusing Ayesha's character.
It was seen that not only does Virat stop Sai from slapping Pakhi but he also insults her. He goes on to tell her how she is not Vinu's mother because neither has she given birth to him, nor has she taken care of him, leaving her emotionally distraught. He goes on to remind her that if it weren't for Pakhi, he never would have been able to adopt Vinu and give him the love that he deserves.
Enraged netizens have taken to Twitter to claim that the show is dead for them. Many have extended their sympathies with Ayesha and have asked to take charge of her life and leave Virat for good. One wrote, "It's Heartbreaking to see her crying n loosing every battle she fought just bcz she is powerless n there is no one in her side? How long she will suffer? How long she will be betrayal by her ex monster husband? When will she get justice?"
Take a look a the tweets here:
Well, one thing is certain, Neil Bhatt's Virat is currently one of the most hated fictional characters on Indian television. Now that fans have demanded the end of SaiRat, it will be interesting to see how the future of the show pans out.