Ghum Hai Kisikey Pyaar Meiin: Netizens TROLL Shruti For Falling In Love With Virat Almost Overnight; Fans Start Hilarious Meme Fest On Twitter-Read Tweets
Fans troll Shruti for a sudden change in her attitude towards Virat in 'Ghum Hai Kisikey Pyaar Meiin'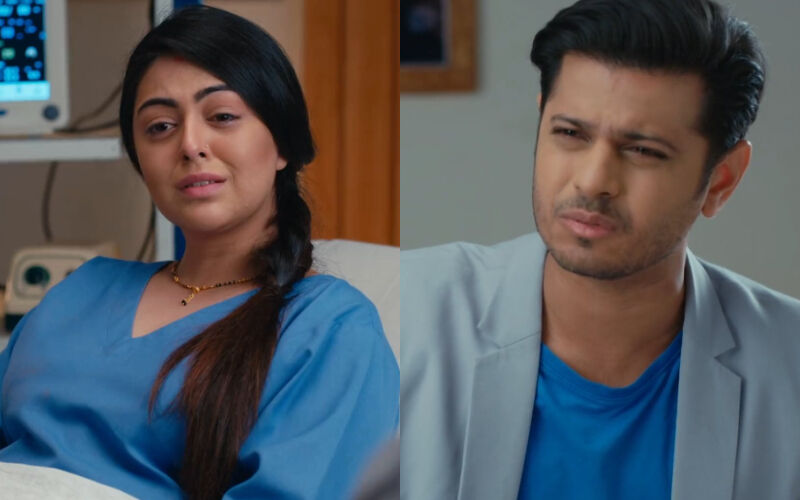 The makers of the popular show 'Ghum Hai Kisikey Pyaar Meiin' are leaving no stone unturned to keep their viewers all hooked and entertained. They have been adding a lot of surprising twists and turns to the show. Now, in the upcoming episodes, a lot of dramatic sequences and a big twist will be shown as Shruti's fondness for Virat is growing with each passing day. Shruti seems to have a complete change of heart as she is now falling in love with him and is praising Virat's profession.
Interestingly, fans and netizens are finding Shruti's complete U-turn in her attitude towards Virat quite funny. They flooded Twitter with their hilarious posts. Many users trolled the makers for this new love angle. #GhumHaiKisikeyPyaarMeiin has been trending on the micro-blogging site with users sharing their reactions to this new angle.
One netizen tweeted, "Why shruti changed her colors all of a sudden #GhumHaiKisikeyPyaarMeiin." Another wrote, "Shruti accepting Sada to be a Rebel & proving Virat to be non guilty... in 180° she flipped from not letting her child to Virat to him to be the most humble Man...is she playing Victim or being judgemental?? 180° still left...#ViratChavan #GhumHaiKisikeyPyaarMeiin."
Check out more tweets below:
Bcz she fell on raja babu.. Another love story start in ghum 😂😂😂

— itv beats 😎 (@ItvBeats) December 30, 2021
I want DIG to come and arrest Shriti and rehabitate her with her son . Govt is doing the same for the wives of naxals. They will be given a chance to relocate themselves in society. Virat as the ACP should know it but Vankar chose to show him dumb.#GhumHaiKisikeyPyaarMeiin

— Lakshmi (@Lakshmi21471073) December 30, 2021
Why not.. Shruti virat share such a beautiful bont.. Virat is a leagal father of shruti 's child so its obvious that they both knows each other very well.. Actually they became parents.. Congratulations virat stans aapka raaja babu "BABA" ban gaya 😂😂#ghumhaikisikeypyaarmeiin

— itv beats 😎 (@ItvBeats) December 30, 2021
Meanwhile, talking about the show, a special episode celebrating New Year will be shown where Virat and Sai will be seen dancing together.
Image Source: Starplus Instagram