Ghum Hai Kisikey Pyaar Meiin SPOILER Alert: Bhavani Plans A Secret DNA Test Of Savi To Reveal Her Truth; Pakhi Loses Her Calm At Sai
In the upcoming episode of Ghum Hai Kisikey Pyaar Meiin, Bhavani plans to perform a DNA test on Savi to reveal her shocking truth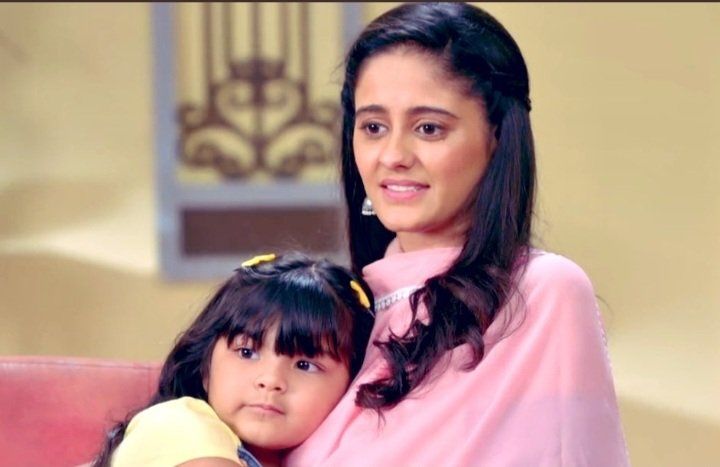 Neil Bhatt, Ayesha Singh, and Aishwarya Sharma starrer daily soap 'Ghum Hai Kisikey Pyaar Meiin' is getting more interesting and engaging with each passing day. The show has kept its viewers all hooked owing to its surprising twists and turns. It has even become the number 1 show this week as it topped the TRP list along with Anupamaa with a rating of 2.8 in week 45. As fans are curious to know what is going to unfold in the upcoming episodes, we bring to you a spoiler alert.
In the forthcoming episode, Bhavani will be planning to perform a secret DNA test on Savi in order to reveal her truth to everyone. While Virat is keen to keep his daughter Savi with him at Chavan's house, Sai explains that they cannot tell the truth to her suddenly. She assures him he can meet Savi whenever he wants. Seeing, Virat-Sai together, Pakhi gets very angry and starts believing that Virat is ignoring their son Vinayak due to Savi. Amidst this, Bhavani notices that the entire Chavan family is excited to welcome Savi at home so she plans to secretly get Savi's DNA test done to bring out the truth in front of all. ALSO READ:
HIT OR FLOP: Anupamaa-Ghum Hai Kisikey Pyaar Meiin Top TRP List; Bigg Boss 16 Makes Its Debut; Check Out Top 5 Shows Of This Week
On the other hand, Pakhi will be getting angry at Sai for entering the Chavan house once again. Virat gets shocked seeing her reaction. Notably, fans have flooded Twitter asking the makers to bring Sai back in her fierce avatar. They also congratulated the whole team for topping the TRP chart this week and credited Ayesha aka Sai for it.