Ghum Hai Kisikey Pyaar Meiin SPOILER: Sai-Virat Find Out Their Kids' Life Is In DANGER; Former To Get Hospitalised After Saving Vinayak And Savi?
In the upcoming episode, Sai jumps into a fire to save her kids- Vinayak and Savi, and netizens are curious to know if she will get hospitalized!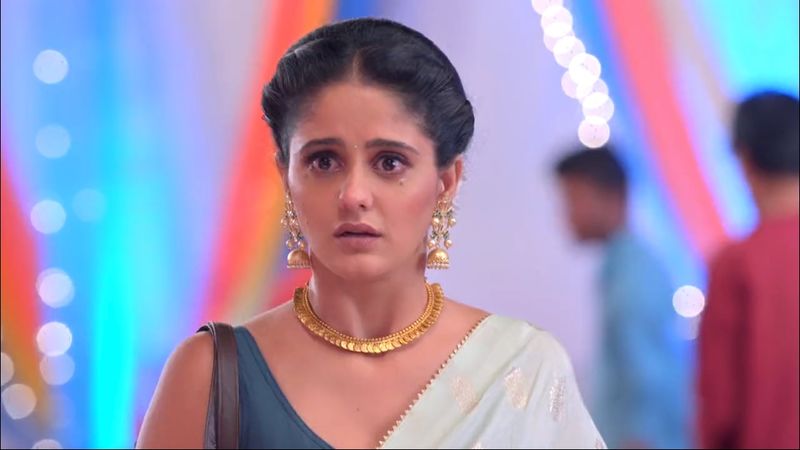 The makers of 'Ghum Hai Kisikey Pyaar Meiin' have been leaving no stone unturned to get it a spot in the TRP list. This week the show performed well as it secured the second position with a rating of 2.6 and was just slightly behind Anupamaa. The current track of the daily soap has managed to keep the audiences on the edge of their seat. In the upcoming episodes, the audience will get to see that both Sai and Virat save the life of their kids during Ram Leela's play on the ground.
In the upcoming episode, during the Ram Leela play, Ravan will be burnt, and just then burnt statute is about to fall on Vinayak and Savi. Seeing this, both Virat and Sai run to save the lives of their kids. Sai jumps into the fire to save the kids and sustains several injuries. Now fans and viewers are curious to know what will happen to Sai, they are guessing if she would get hospitalized. Ardent watchers of the show even started a poll on social media asking netizens who would get hospitalised Is it Sai, Virat, or Pakhi? Interestingly, Sai received the maximum number of votes with people lauding her performance. One impressed Twitter user wrote, "She knows how it feels to lose a child. She's terrified Her performance today is outstanding." ALSO READ:
HIT OR FLOP: Anupamaa Maintains 1st Spot, Ghum Hai Kisikey Pyaar Meiin Secures Second Position; Check Out Top 5 TV Shows Of This Week
Fans are excited to see Virat and Sai's emotional scenes in the forthcoming track. Will Virat-Sai come close after this incident? Stay tuned to SpotboyE to know more about the upcoming twists, turns, and spoilers!