Govinda's Wife Sunita Ahuja Reacts To Krushna Abhishek's Wife Kashmera Shah's Remark; Calls Her A 'Bad Daughter-In-Law'
Govinda and Sunita Ahuja made an appearance on a recent episode of The Kapil Sharma Show, but Krushna Abhishek opted out of it. And this is where the problem began!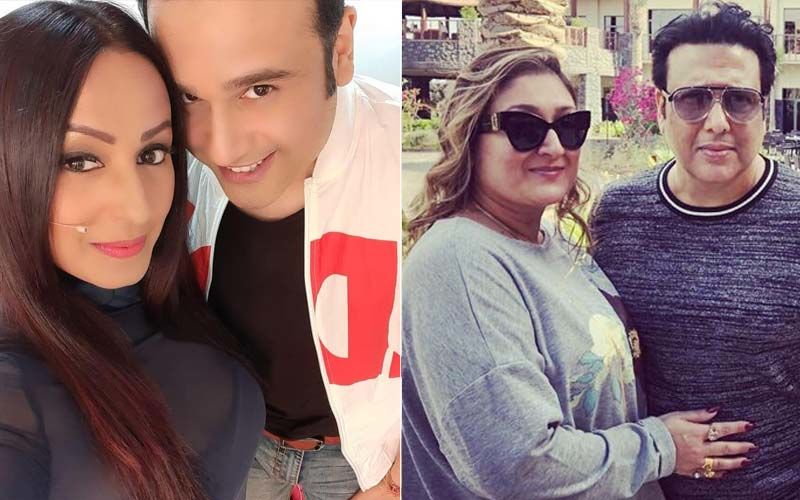 Sunita Ahuja, the wife of actor Govinda, has again lashed out at actor Kashmera Shah, who is the wife of their nephew Krushna Abhishek. Sunita reacted to Kashmera's 'Who Is Sunita' remark, and has called her a 'bad daughter-in-law'. For the uninitiated, Govinda and Sunita Ahuja made an appearance on a recent episode of The Kapil Sharma Show. However, Krushna Abhishek opted out, and this is where the family feud got reignited.
Sunita lashed out at Krushna for insulting her family name. His absence from the show's recent episode reportedly distressed Sunita beyond words.
Later, Kashmera reportedly weighed in to Sunita and said that the couple speaks nonsense about her husband. She also said, "Who is Sunita?" meaning to convey that she had no identity beyond being Govinda's wife.
Sunita has got back at Kashmera over her remark, saying the problems in a household start when one brings a bad daughter-in-law.
In a recent interview with ETimes, Sunita Ahuja said, "I don't reply to bad things. Even after taking care of them like a mother, they are behaving in such a bad way. Problems in the house start when we bring a bad daughter-in-law. I don't want to take anybody's name. I have so much work to do in my life. I handle my husband Govinda's work. I don't want to get into these nonsensical things."
She added, "Govinda has already warned not to bring any family matter in public but few people need publicity and they always create issues and these things always crop up from Krushna's side. We don't need the footage. The people who need footage do such things. It has happened a thousand times that he is ready to say sorry and even several times, I have patched up. But, we can't ignore bad things again and again, we also have some self-respect."
Sunita had earlier said that 'the issues will never get resolved' and recently added, "I don't want to see his face ever again in my life."
But Krushna recently said he seeks his mama-mami's forgiveness. Reacting to his aunt's tirade against him, Krushna told Subhash K Jha, "I know my mami said a lot of things against me. Of course, I was upset. But now I feel they are so angry with me because they love me the most. Saying something as filmy as 'I don't want to see his face ever again' shows they are hurt. And you can only get hurt by someone who loves you."
Looks like the family feud is going to conclude any time soon!
Image Source: Instagram/krushna30/govinda_herono1