Hamariwali Good News Actress Vaishnavi Ganatra: My Mother Helps Me To Balance My Shoots And Studies
Hamariwali Good News Actress Vaishnavi Ganatra talks about balancing her work with education.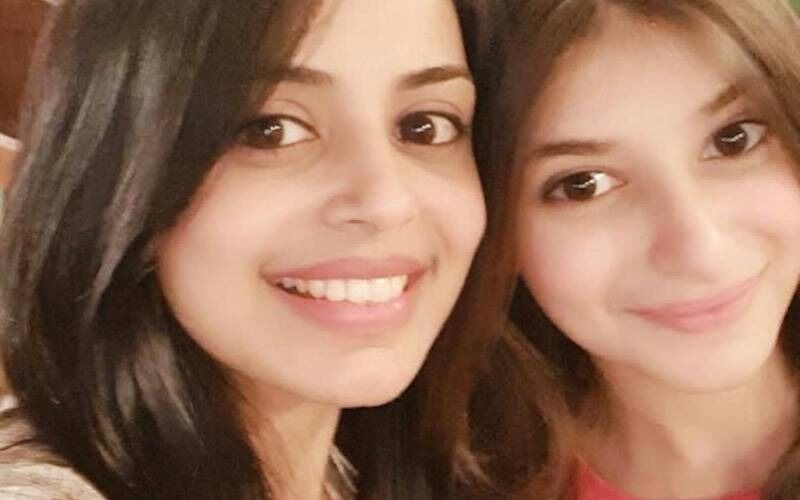 Hamariwali Good News actress Vaishnavi Ganatra who is currently seen in the television show Rakshabandhan... Rasal Apne Bhai Ki Dhal, which stars Nyra Banerjee and Nishant Singh Malkani in lead roles, credits her mother for helping her. Vaishnavi talks about how her mother looks after everything to help her balance her shoot and studies. She said, "There's nothing quite as special as the unique and unbreakable relationship between a mother and her daughter. And my mother is really special to me. She actually knows what's best for me and I look up to her for inspiration and advice."
Vaishnavi further added, "She always encourages me to pursue my dreams, and feel empowered to follow those dreams. I feel blessed and thankful to be raised by a strong and supportive mom. She helps me to balance my studies and shoots. She also looks after my fitness and skin-hair care. She looks after my diet plan when I'm shooting."
Earlier, Vaishnavi also shared screen space with Bollywood actor Kunal Khemu in the popular web series 'Abhay 2'. The actress is thankful to her parents to make her dream come true.
Talking about acting, she said, "Since I can remember, I always wanted to be an actor. The spark and the passion were seen by my parents in me and they took it upon to make sure that I can pursue a career in acting, which was unheard of or unthinkable in my home city, Rajkot. They helped me to come to Mumbai and start shooting."
Image Source: Vaishnavi Ganatra/Instagram