Hand-in-Hand, Ripci Bhatia Says 'Yes' To Ssharad Malhotra's Marriage Proposal; Goes On To Flaunt Her Ring
Ssharad Malhotra and Ripci Bhatia had a rendezvous in Dubai on New Year's, we wonder how nobody noticed it there. Now, Ssharad has given her that all-important ring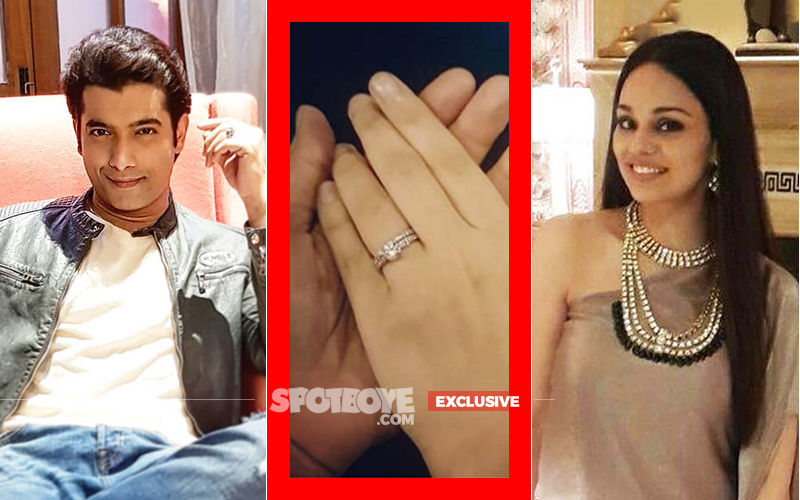 It's all happening in this young girl Ripci Bhatia's life. She is a pretty hard-working designer at Amore and now believes in her new-found love Ssharad Malhotra despite the fact that he has had two ugly break-ups- Divyanka Tripathi (2016) and Pooja Bisht (2018). Aur vishwas itna hai- we quite like that- ki Ripci has proudly put up the ring apparently gifted to her by Ssharad recently. See the post carefully
(AS SEEN BELOW)
and you can see that it was all done on the day of love- Valentine's Day. Ripci clearly mentions that she has said 'yes' to him. And the other hand in the picture is Ssharad's.
SpotboyE.com broke the story of Ssharad-Ripci romance on February 26
and took the TV world and readers by surprise. Equally surprised were Ssharad and Ripci, but they didn't call us to show that. You know how it is- sometimes, celebrities call you if you have put out something that they don't want to get public. Guess, Ssharad and Ripci both wanted their love story to come out in the open and we only threw them off-guard.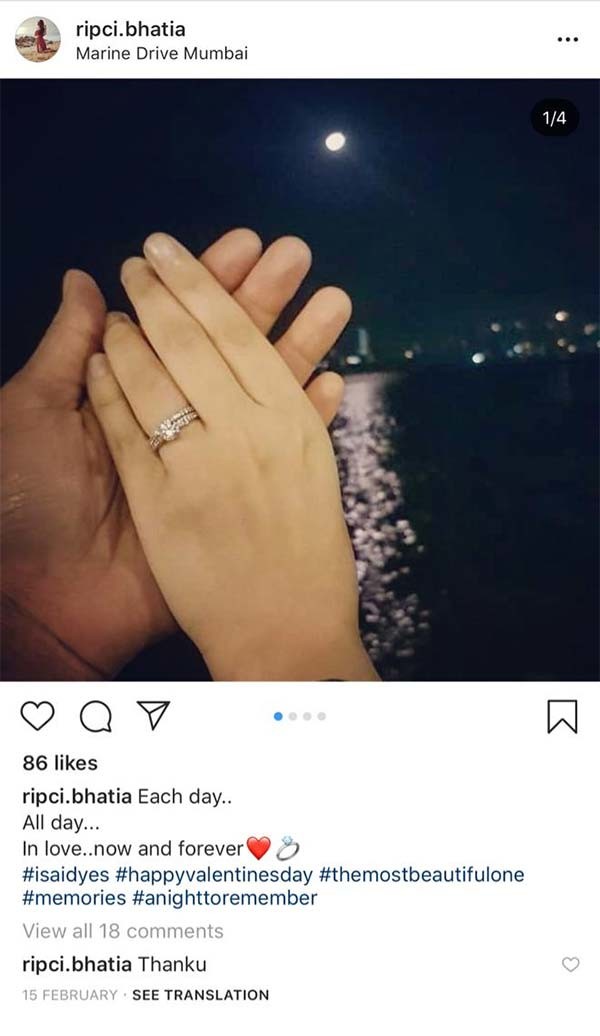 Ripci Bhatia's Instagram Post
Also, let us tell you right here that Ssharad and Ripci brought in New Year's together in Dubai.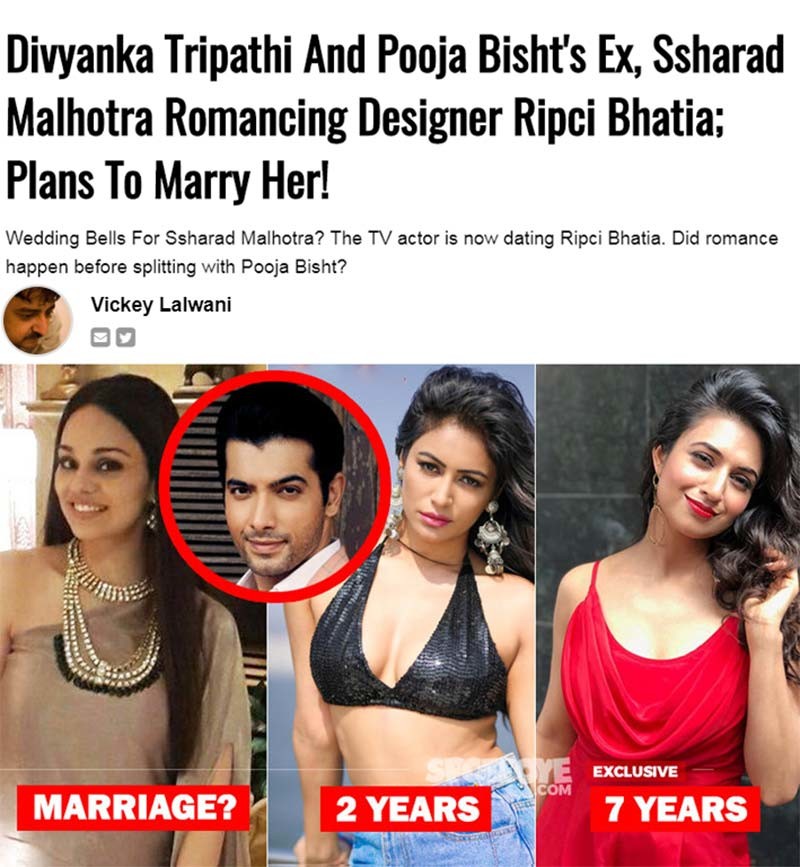 Wedding bells in the offing? Yes, unless Ssharad develops cold feet again- which was probably the case in both his previous relationships- it first happened with Divyanka, then with Pooja, who had categorically said in her
EXCLUSIVE interview with SpotboyE.com
, "Ssharad was asking me for marriage from Day 1. He even spoke to my mom about it--- and then vanished. Again, he popped up the same question after six months. This was almost a repeated thing that was happening- he would ask for my hand and then after few days, say, 'No, I am not ready for marriage yet. Hamari ladaiyaan ho rahi hai'."
Image Source:- Instagram/sharadmalhotra009/ripci.bhatia