Helly Shah On Not Doing A Double Role In Sufiyaana Pyaar Mera; Says, "Was Falling Sick Because Of The Hectic Schedule"
Helly Shah, who's currently playing a double role in Sufiyana Pyaar Mera, will now continue with Sultanat's character on the show. However, Kainaat, will be played by a new actor, who is yet to be finalised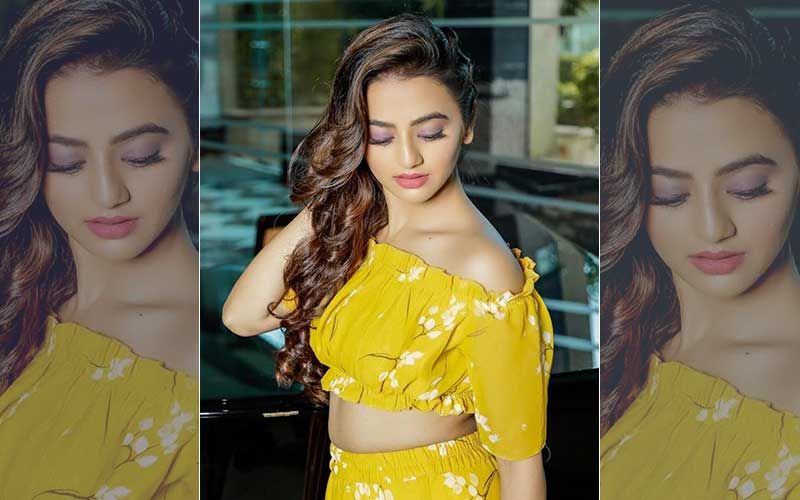 Television actress Helly Shah, who currently seen on the show Sufiyana Pyaar Mera, which airs on Star Bharat, plays a double role of Sultanat and Kainaat on the show. But looks like, these hectic schedules are taking a toll on her health. During a recent conversation, the actress said that playing a double role requires her to work for 10-12 hrs and six days a week. Following which the makers have now decided to continue with Sultanat's character in the show, however, Kainaat will be played by a new actor, who is yet to be finalised.
Talking about how playing double role is taking a toll on her health, she said, she is working six days a week, and shoots for around 10-12 hours every day. She had been falling sick continuously because of the hectic schedule. She had been suffering from some or the other ailment in the past few months. She also revealed that the makers have been understanding and felt that it is best to rope in another actress for one of the roles. It is humanly impossible to meet the telecast demands, especially when you are enacting a double role.
She said, "Yes, a few months back I had denied it because at that point, I didn't want to change the track of the show. Having said that, I also have to keep in mind my actor's health issues and the demands of a TV show. For things to run smoothly, we have initiated a process to replace Kainaat's character.
Earlier, there were rumours that one of Helly's twin characters would be axed from the show, but the actress and the makers had later denied it. Talking about the same, producer Prateek Sharma told BT, "Yes, a few months back I had denied it because at that point, I didn't want to change the track of the show. Having said that, I also have to keep in mind my actor's health issues and the demands of a TV show. For things to run smoothly, we have initiated a process to replace Kainaat's character."


Images Source: instagram/hellyshahofficial