Himanshi Khurana Rushed To The Hospital; Actress Had Tested Positive For COVID-19 A Few Days Back- EXCLUSIVE
Himanshi Khurana, former Bigg Boss contestant, tested positive for COVID-19 on Saturday. However, SpotboyE.com has learnt that this morning, she has been rushed to the hospital in Ludhiana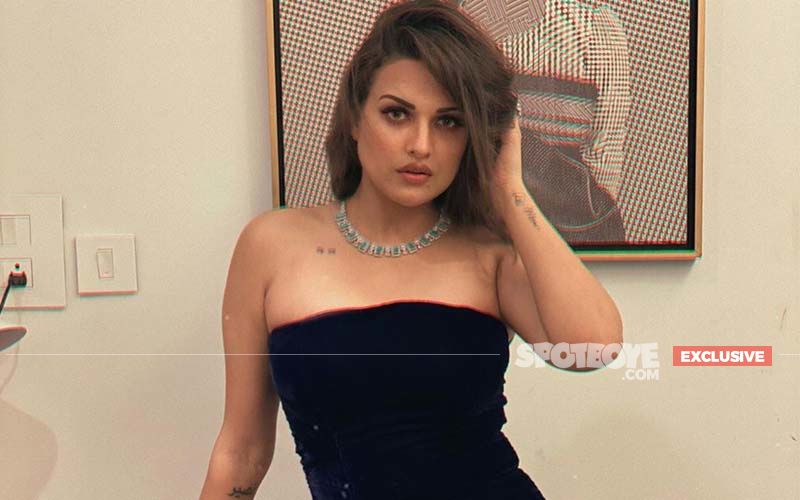 Bigg Boss 13 contestant Himanshi Khurana recently took to social media to inform fans that she has contracted Coronavirus. The Punjabi singer actress was home-quarantined and was under the consultation of the doctors.
A source close to her informs us, "Himanshi who got tested positive for Covid-19 on saturday evening was home quarantined but this morning she had to rush to the hospital as her oxygen saturation level went really low and she had 105 temperature. Hence via ambulance the actress had to shift from Chandigarh to Ludhiana. And now she is under doctor's observation."ALSO READ
Bigg Boss 13's Himanshi Khurana To Undergo Surgery As Her PCOS Worsens- EXCLUSIVE
On September 27 (Sunday) Himanshi had tweeted, "I want to inform you all dat I hv been tested positive 4 covid-19 even after taking proper precautions. As you all know that I was part of the protest the day before yesterday & d area was crowded so I thought to get a test done before i go for my shoot today evening". In her next tweet she mentioned, "I just wanted to inform people who came in contact to get our test done and please take proper precautions in protest. It's my request to all the people protesting to not forget that we are going through a pandemic so please take proper care."
Himanshi Khurana was seen standing in solidarity with the farmers of the country, protesting against the three farm bills that were passed recently. Khurana was part of the protests when Bharat Bandh was observed after the farm bills were passed during the Monsoon session of the Parliament.
The actress was also recently diagnosed with her PCOS. A source had informed us then, "Her PCOS has become worse, the swelling has increased due to which bleeding is happening and she is unable to walk at all. Yesterday, she had a flight and she was not in the position to walk so we had to take her inside the flight with the help of a wheelchair. Considering today's shoot commitment was done a long time back, she couldn't cancel it. But since her condition is getting worse, soon after the shoot, she will undergo a surgery. Right now we are taking care of her as she is in acute pain."
We wish for her speedy recovery.
Image source:-Instagram/iamhimanshikhurana