Hina Khan Has A Befitting Reply To A Fan Who Wants Her To Upload 'Quality Content' And Not Just Gym Reel Videos
Hina Khan gives a befitting reply to a fan who wants her to upload quality content and not the regular gym and fitness videos she shares to motivate fans on social media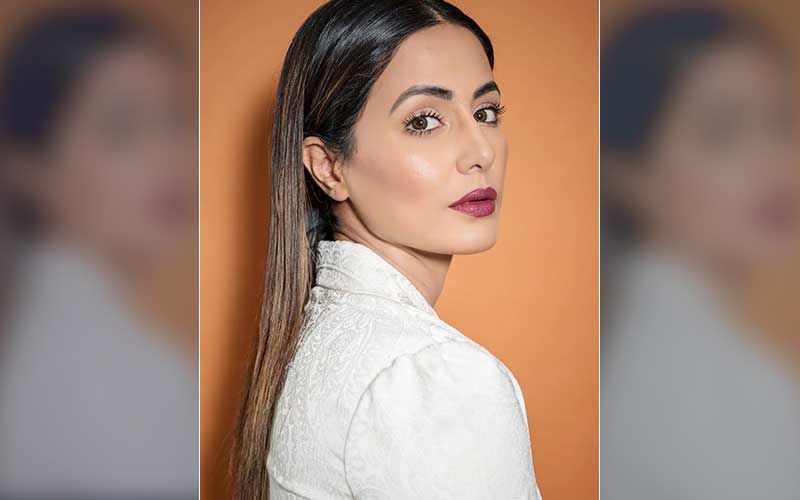 Actress Hina Khan is trying her best to stay connected with fans during the lockdown. From sharing funny and hilarious videos to motivating fans with amazing fitness related videos, Hina is trying her best to make sure her fans stay fit, healthy and happy during the lockdown. Well, while many fans enjoy Khan's entertaining and interesting videos, one fan seems to not fancy them much. As a fan wants Hina to upload quality content and not the regular gym and fitness videos she shares, the actress has a befitting reply.
On Twitter, a social media user, who claims to be a 'proud Hinaholic' and a fan of the actress tweeted, "10 freaking million views on Hina's Reel Video. This is insane @eyehinakhan! Stop posting gym reel & upload quality content only." In the tweet, the fan mentioned that Hina's reel video based on fitness garnered around 10 million views on social media. The surprised fan then asked the actress to stop posting gym reel and upload quality content only.
Instead of taking offence of the fan's tweet, Hina Khan replied with a humble yet befitting response. Replying to the tweet made by the fan, Hina re-tweeted and wrote, "My dear, You have a right to your views but please note and understand that my choices are mine and mine alone. If you like it you may appreciate it. But my workout videos inspire millions.. so that too is a quality content..may b not for you.. Appreciate your love though." In her reply, Hina asked the user to make a note of the fact that her choices are hers and hers alone, and mentioned to the fan that her workout videos inspire millions.
My dear,
You have a right to your views but please note and understand that my choices are mine and mine alone.
If you like it you may appreciate it. But my workout videos inspire millions.. so tht too is a quality content..may b not for you.. Appreciate your love though❤️ https://t.co/BF0mWyGQvi

— Hina Khan (@eyehinakhan) July 13, 2020
Image source: Instagram/ Hina Khan