Hina Khan's Boyfriend Rocky Jaiswal Airs Views On 'Gang-Mentality'; Says Powerful People Destroy Those Who Oppose Them: 'It's Their High'
After Sushant Singh Rajput's demise, the debate about nepotism, bias, and those with power misusing it, has taken social media by storm. Hina Khan's boyfriend Rocky Jaiswal shared his views about powerful people and it's sure to make you think and ponder about it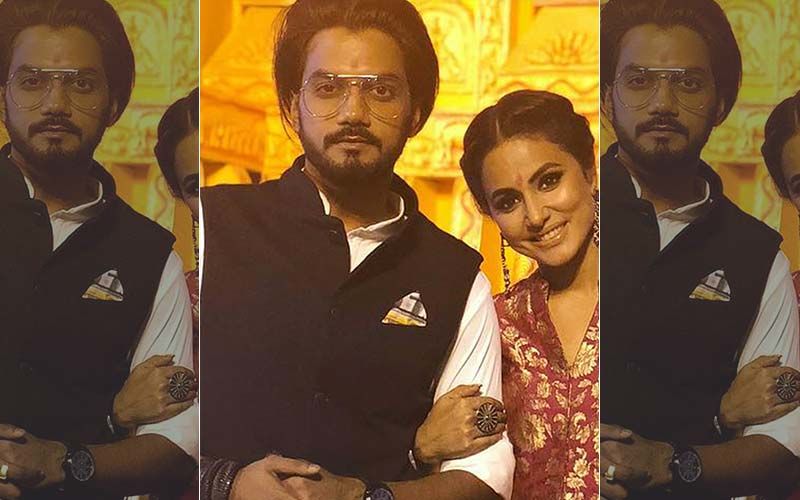 In the two days following Sushant Singh Rajput's demise, debates on social media about nepotism, bias, and those in power misusing it, has taken social media by storm. Sushant's sudden death due to suicide took everyone by shock, after which the debates and conversations about the prevalent issues refuse to die down. Many celebrities themselves have called out Bollywood's hypocrisy and slammed nepotism. Now, Hina Khan's boyfriend Rocky Jaiswal shared his views about powerful people and it's sure to make you think and ponder about it.
Yesterday, Rocky Jaiswal shared two Instagram stories talking about 'gang-mentality'. In the first story, he wrote, "If only we could agree and consider the widespread pandemic of hypocrisy as a disease for humanity. There is a point in talking about depression and a resolve!" He further added in another story, "There is a herd mentality in the people with background n position who practice 'Gang-Mentality'. They're doing what their parents did and their kids will do it no matter what. This demand n supply curve can only be tilted and perhaps changed by us, the demand. The audience! #Think"
Further speaking about people with power, he said, "Everyone in a position of power has misused it to suppress opposition and disarmament. Some more powerful ones take it further and destroy the person opposing or disagreeing. It's their high! They've seen n done so much that nothing else excites them."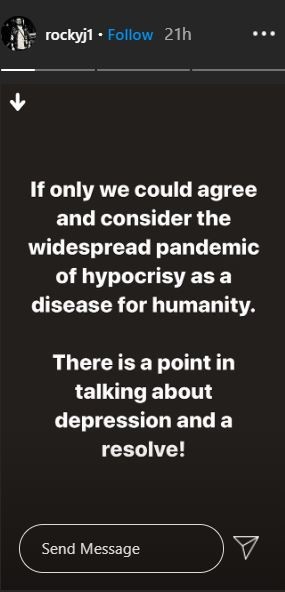 Image Source: Instagram/realhinakhan