India-China Border Clash: TV Celebs Shehnaaz Gill, Arjun Bijlani, Rashami Desai Salute The Martyred Bravehearts
Amidst the violent face-off between India-China in Eastern Ladakh, TV celebrities Shehnaaz Gill, Arjun Bijlani, Rashami Desai salute the 20 soldiers martyred in Galwan Valley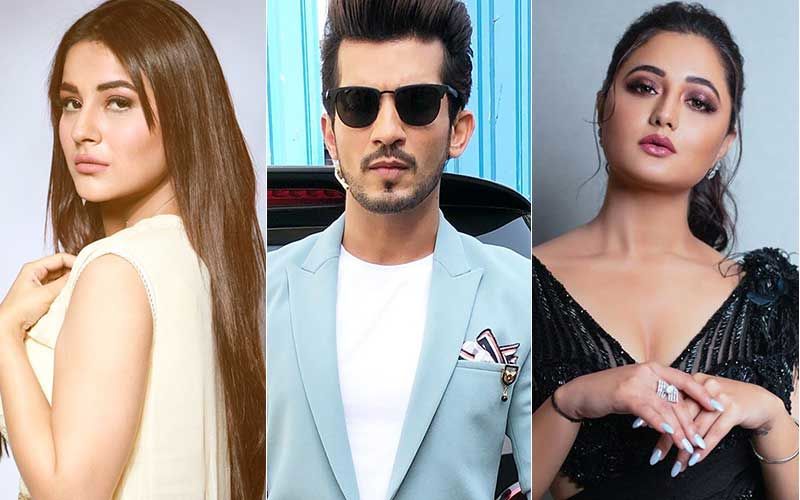 The tension on the border between India and China in the wake of the pandemic has been going on for a few days now. It all began when Indian and Chinese military troops began heading towards a face-off several disputed areas along the (LAC) Line of Actual Control in Eastern Ladakh. Since then, it was first reported yesterday that one Indian commanding officer and two Jawans martyred during the violent face-off. As it was confirmed in reports that 20 soldiers martyred in Galwan Valley, our television celebrities react to the news and salute the bravehearts.
Taking to her Twitter handle, Bigg Boss 13 fame Shehnaaz Gill shared a video tweeting, "I always respect my Indian paramilitary forces. Salute real heroes of nation jai hind." As Shehnaaz saluted the bravehearts fighting on the border, Bigg Boss 13 contestant and actress Rashami Desai also tweeted offering her deepest condolences to the families of the martyrs. She wrote, "The nation surely bows down, they sacrificed their life to protect ours.. My deepest condolences to the family and our motherland.. #IndianArmy #Saluteindianarmy."
Moving on, actor Arjun Bijlani tweeted, "Will pray for the martyrs families.. lost 20 precious lives . Too much pain . Worst year of life . So many lives jus going for some reason or the other .. God we need peace now. Please stop this . #GalwanValley . I stand with India." In his tweet, the actor mentioned how he will pray for the families of the martyrs. He called 2020, the worst year of his life and shared how the country losing 20 precious lives is too much pain. Bijlani finally concluded his tweet asking God to stop everything as people need some peace now.
The nation surely bows down, they sacrificed their life to protect ours..
My deepest condolences to the family and our motherland.. #IndianArmy #Saluteindianarmy 🙏🏻💫

— Rashami Desai (@TheRashamiDesai) June 16, 2020
Will pray for the martyrs families.. lost 20 precious lives . Too much pain . Worst year of life . So many lives jus going for some reason or the other .. God we need peace now. Please stop this . #GalwanValley . I stand with India.

— Arjun Bijlani (@Thearjunbijlani) June 16, 2020
Image source: Instagram