India's Best Dancer 3: Raveena Tandon Reveals How She Broke Stereotypes With Her Role In Aks
In the 'Dance Diva Special' the show will feature the contestants put forth their utmost effort to dazzle the dazzling actress by dancing to her most legendary chart-toppers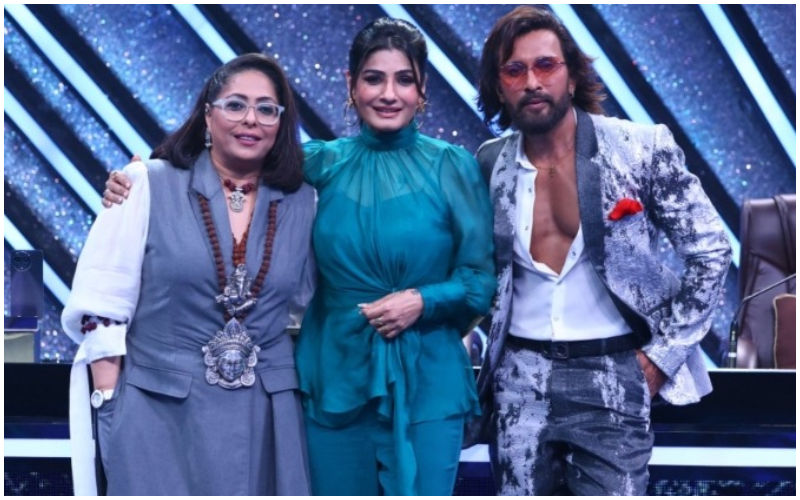 Get prepared for a sizzling weekend as Sony Entertainment Television's show India's Best Dancer 3 is set to feature Raveena Tandon as a special guest. In these episodes, named 'Dance Diva Special,' the contestants will put forth their utmost effort to dazzle the dazzling actress by dancing to her most legendary chart-toppers.

Reflecting on the challenges she encountered during the song's shoot, Raveena Tandon shared her experiences, saying, "I have vivid memories of shooting this song with Raju Sundaram ji, and his choreography was distinct. During that period, I had the privilege of working with Chinni ji and Saroj Ji as well. While Raju was kind, he was also exceptionally demanding. We had a particularly tough stunt involving a chair, which was quite challenging for me. Our rehearsals would commence at 7 PM and stretch until 5 AM the following day. Afterward, I would work on two other film projects simultaneously. Those days were extremely hectic, with three shifts in operation. From 7 PM to 5 AM, we shot this song."
ALSO READ | India's Best Dancer 3: Marzi Pestonji And Karisma Kapoor To REPLACE Terence Lewis For Judging The Show Over The Weekend?-DETAILS BELOW
She further said, "Following that, I would freshen up and proceed to film the item song 'O Baba' from 7 AM to 2 PM. Then, from 2 PM to 7 PM, I worked on another film with Chichi, 'Akhiyon Se Goli Maare,' including an engagement song. All three songs were item numbers, making it a demanding period. Raju's enthusiasm, particularly his constant encouragement with the words 'Yeh Toh Karna Hi Hai' (This is what you must do), kept us going and fueled our performance in this song."

Judge Geeta Kapur inquired about Raveena's bold choices during an era when heroines typically gravitated towards safer, conventional roles. She remarked, "Back then, heroine-centric roles usually revolved around sweet and beautiful characters that heroes would romantically engage with. However, your portrayal in Aks was distinct and ventured into darker territory. I don't recall many heroines opting for such roles during that period."
In response to the question, Raveena offered her perspective, saying, "You are absolutely right, Geeta. During that era, heroines were often cautious about being pigeonholed into specific roles, and we frequently found ourselves portraying sweet characters, engaging in affluent father-daughter dynamics, and dancing to peppy tunes with ponytails. I consciously made an effort to take on projects and songs that defied this convention. Whether it was 'Daman,' which addressed sensitive issues, or 'Aks,' where I played a completely negative character, and later the film 'Satta,' these ventures were a departure from the late '90s norm. Interestingly, many of these songs, thankfully, became massive hits, sometimes overshadowing the complexity of the roles we were portraying. Nevertheless, I believe I not only survived but thrived in my career, reaching a prestigious peak today with projects like 'KGF 2' and more on the horizon. I think my secret lies in embracing new characters and breathing life into them – that's my craft. During our time, we had to build a substantial body of work before having the opportunity to select such roles, but today, this trend has shifted to earlier stages. Back then, sweet roles and catchy songs were the standard, and stepping into unconventional roles felt like a bold choice."
Tune in to India's Best Dancer 3 this Saturday and Sunday at 8 PM, exclusively on Sony Entertainment Television!
Image Source: Instagram