Is There A Trouble In Paradise For Akshay Kharodia And Wife Divya Punetha? Pandya Store Actor Drops A Cryptic Post; Says 'Ek Mohabbat Thi'
A few days after Pandya store actor Akshay Kharodia tied the knot with his girlfriend, he now shared a cryptic post and it has left fans wondering if everything is ok. Check out!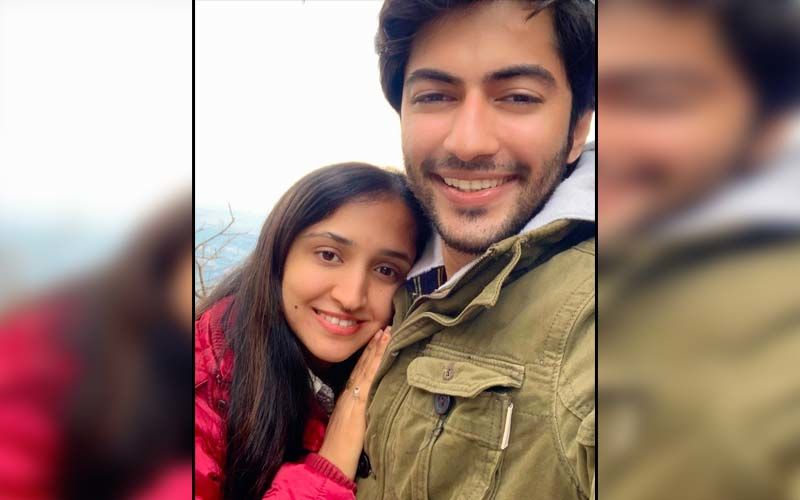 Pandya Store actor Akshay Kharodia got hitched to his ladylove, Divya Punetha on 19th June, it's not even been a month and the actor has posted a cryptic story on his Instagram account. The actor posted the story in which he wrote 'Ek Mohabbat Thi' with a broken heart. He also mentioned the hashtag #Heartbroken.
The actor has also stopped posting pictures with Divya and it is leading to even more speculations. Akshay's message section has also got inundated with questions where people are asking him questions like 'Is this related to Divya?' Who made you so heartbroken? Is everything okay between you and Divya? and many more. On the work front, Akshay is currently seen in the Star Plus hit show titled 'Pandya Store'.
Akshay had earlier shared a picture from his wedding and wrote, ""Like a river flows, surely to the sea, Darling so it goes, Some things are meant to be." A hundred hearts would be too few to carry all my love for you. @dr_divya_punetha".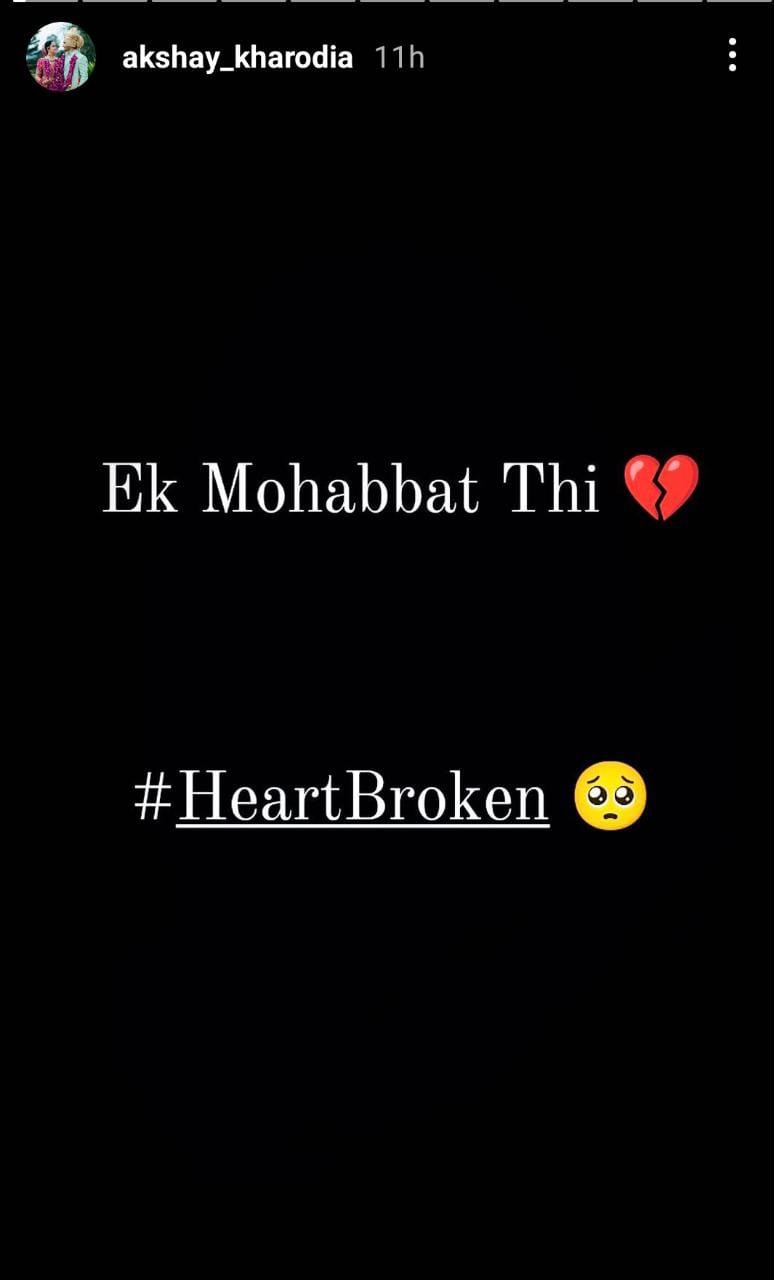 On the other hand, actress Shiny Doshi tied the knot with her boyfriend Lavesh Khairajani on July 15. The wedding ceremony took place recently in attendance of very limited people from the industry. Akshay Kharodia attended the wedding. Speaking to SpotboyE, he said, "I danced at her wedding. In fact, I made everyone dance as things were so faded. The wedding was done and everybody got busy enjoying food. Nobody was dancing there. So, I started dancing and then everyone joined me. Also, we had a lot of fun while their wedding vows were going on."
Image source: instagram/akshay_kharodia