It's Vacay Time For Jannat Zubair - TikTok Star Faisal Shaikh; Duo Chill In Mauritius After Announcing Their Next Together
It's vacation time for TikTok sensation Faisal Shaikh as he headed to the white sand beaches and azure blue lagoons in Mauritius along with TV actress Jannat Zubair. Announcing the same, Faisal shared a video on his Instagram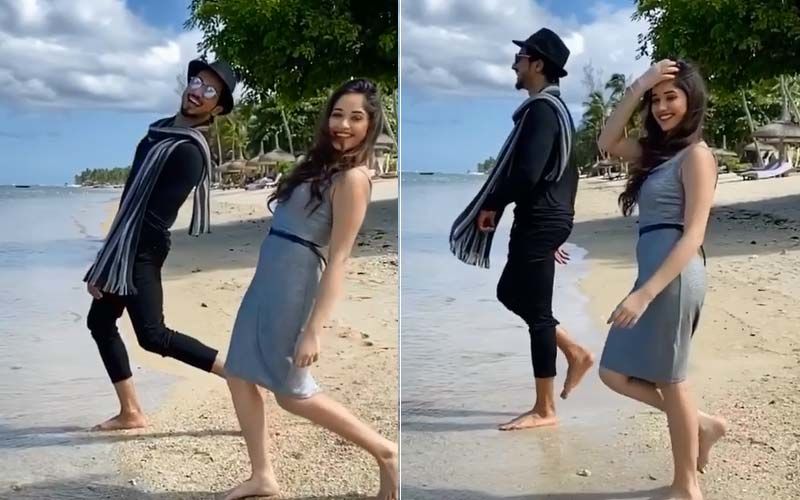 Popular television actress Jannat Zubair, who made her television debut with the hit TV show Dil Mill Gayye, is not only winning people's hearts with her brilliant acting skills, but also with her fun and entertaining TikTok videos. Fans have been loving the music video 'Fruity Lagdi Hai' which also features TikTok star Faisal Shaikh. Faisal and Jannat both have a huge following on social media platforms and fans love seeing their chemistry together and can't wait for more upcoming collaborations of the two.
Just recently, Faisal Shaikh took to his Instagram to announce his upcoming project with Jannat Zubair, and shared a picture of the two in Mauritius, hinting that their upcoming collaboration may be shot in Mauritius. Looks like that may be true, as Faisal just announced that he is on a vacation in Mauritius. He shared a video featuring both- himself, and Jannat- and looks like they are both having a great time enjoying the white sand beaches and azure blue lagoons in Mauritius, apart from working of course. Faisal captioned the video as, "I am on vacation #mauritius. #keepgoing #keepmotivating #faisusquad #kbye." Take a look at the video:
In other news, Faisal Shaikh and Jannat Zubair have been spotted together on several occasions and their Instagram posts also keep frequently featuring each other, making their fans believe that they might be more than friends. Meanwhile, we cannot wait for whatever they are collaborating on, and can only hope more details of their upcoming project pop up soon!
Image Source: Instagram/mr_faisu_07