Janta Curfew: Rashami Desai And Himanshi Khurana Show Their Gratitude And Join The Appreciative Session At 5-WATCH
Bigg Boss 13 contestants Rashami Desai and Himanshi Khurana joined the 5 pm session to appreciate the doctors and staff working in fight against the Coronavirus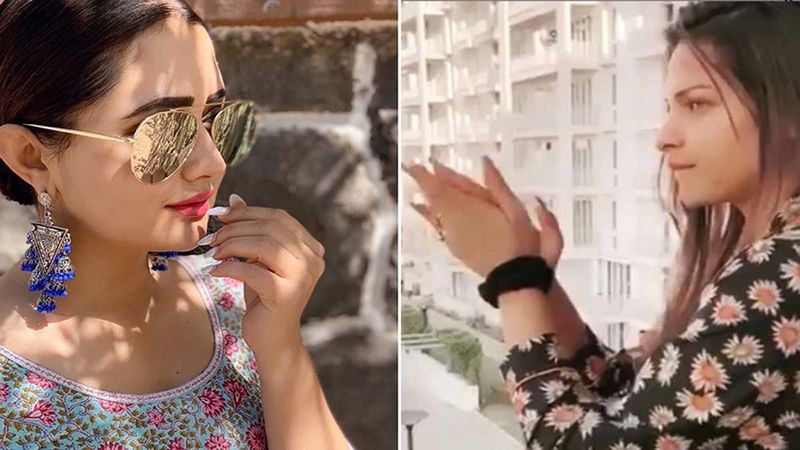 Hats off to all the citizens of India who have and are still following Janta Curfew by staying back at home, it is commendable how the entire nation has stood together to fight against COVID-19. As soon as the clock struck 5 we saw all the Bollywood celebs stepping out into their balconies or going on the roof tops to give a big clap and cheer all the doctors, and staff helping us fight this is deadly virus.
Joining the likes of Bollywood stars come in Bigg Boss 13 contestants Rashami Desai and Himanshi Khurana, showing their appreciative gestures towards the dedicated doctors. Himanshi is seen in her balcony clapping and the video gives a glimpse of her society premises, where one can see few other members of the society too joining the clapping session scheduled at 5 pm. She captioned this video as, "Tribute to those who are serving the world selflessly.. #JantaCurfew #Coronavirus"
Though Rashami Desai did not share any video on her Instagram one of her fan page carried a video of the actress. In the video we can see a kid in the back ground banging a plate as Rashami shoots this video. Her fan page posting this video, urged her fans to join this hour of appreciation just like the actress. They captioned this video as, "Did you take out 5 minutes to show your gratitude like @imrashamidesai?" Unlike others, the actress is seen in her building premises.
Image Source: Instagram/imrashamidesai/iamhimanshikhurana