Jasleen Matharu LOVE STORY: 'His Name Is Abhinit Gupta, I Am Deeply In Love; Made Laddoos For The First Time For Him'- EXCLUSIVE
Jasleen Matahru finally revealed the name of her Her Bhopal-Based Boyfriend and also spoke at length about what all she has been doing for him. Read on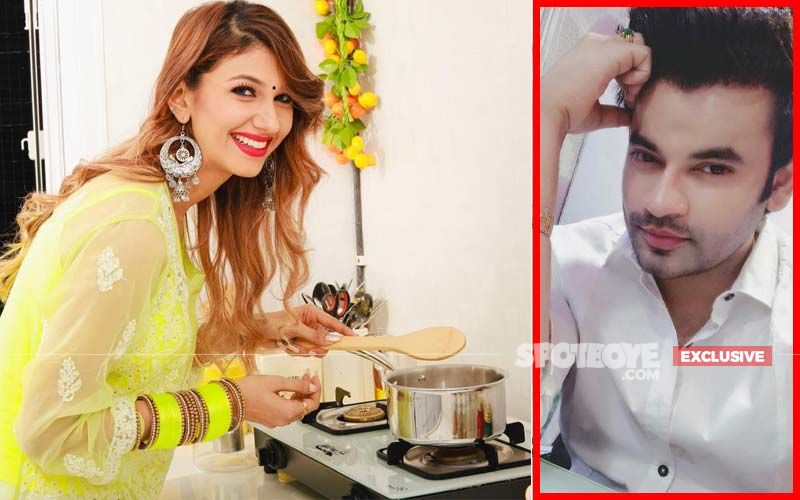 Bigg Boss 12 fame Jasleen Matharu is deeply in love and that the lady confessed to us exclusively. Not just this, Jasleen also shared with us the little things she has been doing for her beau. For those unaware, Jasleen met the love of her life, through Anup Jalota. Her special someone is Abhinit Gupta, a doctor in Bhopal and the son of Jalota's family friend.
Jasleen, in her last interview with us, had shared a lot of details about Abhinit and also told us about their first few conversations over a video call. Jasleen at that time had told us that they are yet getting to know each other. We contacted her again today to know if things have moved ahead between the two and we were pleasantly surprised to know that now, the singer is deeply in love with Abhinit.
Sharing a picture of him with us exclusively Jasleen said, "His name is Abhinit Gupta and he is a cosmetic surgeon from Bhopal and has clinics in Indore and Pune as well."


Jasleen also expressed how she feels about Abhinit now. "I have never entered the kitchen but now I am so much in love with him that I am trying to learn every dish which he likes. Now, I am just waiting for him to come to Mumbai so that I get to cook everything for him. In one of our conversations, he had told me that he likes ladoos a lot. And I told him should I make it for you? So, he was like I would love to eat it. And knowing the fact that I don't know how to make it or made anything like this before, he suggested I start with kurmura laddu as that's easier but I told him I will make what's his favourite and that's til ke laddoo. In fact, I successfully made the ladoos and have couriered him now. And he is excitedly waiting there to eat. He also said, `I have informed my parents ki Bahu ki taraf se ladoo aa rahe hain.'"
She added, "You won't believe today when I scroll YouTube the only videos I am watching is about cooking. It's a strange feeling as I never thought I would do something like this for someone. This guy has really changed me. It feels like I am discovering a new me sometimes. I have started waking up early in the morning. I was a late person and used to get up at 1:30-2'o o'clock but now he has also become an alarm for me and makes sure that I wake up by 10am. He is trying to inculcate a healthy routine as I am habituated to be awake till late night. And I am loving this change completely."
Well, looks like Jasleen is totally soaked in love. We wish the couple all the best for the future.
Image Source:- instagram /jasleenmatharu