Jasmin Bhasin Reveals An Interstory Story Behind Her Beautiful Name; Find Out Who Named Her
Jasmin Bhasin is one of the most popular stars in the industry. She recently shared an interesting story behind her name and we bet you want to know who named her. Read on!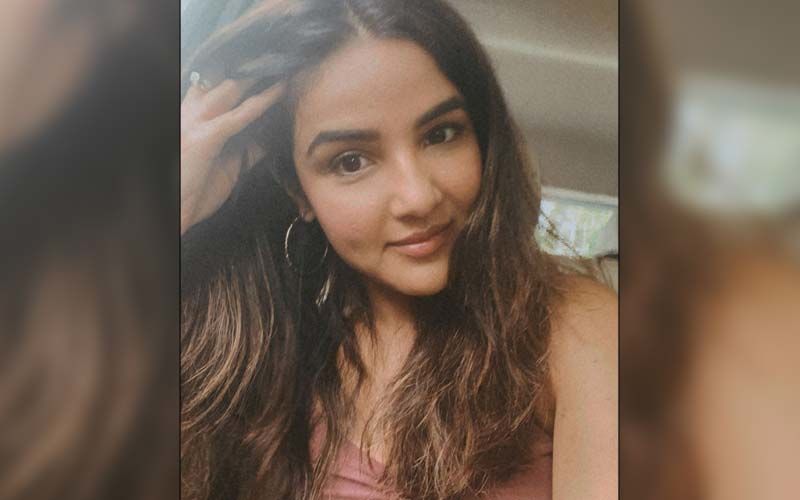 Jasmin Bhasin is one of the most loved stars in the industry. She enjoys great popularity. The stunning actress often gets compliments for her first name. The Tashan-e-Ishq actor recently shared that it was her father who named her Jasmin. She also revealed an interesting story behind her name.
"My father loves Jasmin flowers. There was a Jasmin plant on our balcony as well when I was born. So it was decided that my name would have to start with the alphabet 'J', my father named me Jasmin," said the Bigg Boss 14 contestant.
While growing up, Jasmin had other dreams and it was only when she started modelling that her interest towards acting started developing. "I realised my passion for acting when I got my first modelling assignment in Chennai. It was an ad for a jewellery brand and I enjoyed doing the shoot, facing the camera," adds the actor, who made her acting debut with the Tamil film Vaanam in 2011 and also did a number of Hindi TV shows such as Dil Se Dil Tak, Dil Toh Happy Hai Ji and Naagin 4.
From print ads to films, TV and music videos, the actor has explored different mediums so far. Web is something that is on the cards next. "I think as an artist I am always hungry to do more. Platforms have never been a concern if the character I am offered is strong, has layers and allows me to explore my capabilities. I need to like the character, adapt and internalise to make things work out," she says.
She also shared her experience of working in the South Indian film industry. "It was great. I started from there, I was a beginner, so for me my first film was like a school from where I learnt what a camera is and what camera angles are, how we shoot, expressions, movements, postures… It was a beautiful period because I met some beautiful people who were patient and taught me many things," said Jasmin.
Sharing memories of making Vaanam and working with STR aka Silambarasan, the actor said that everything about her debut film was special. "I was doing a movie with such a big Tamil star, so it meant a lot to me. The casting was actually quite a process because they called me for the audition, but I got rejected the first time and then they called me again but the shooting schedule got cancelled. Then I got a call for the third time and finally the movie happened. So it was a long process but an interesting one. And it was a great team to work with," she said.
From then till now, Jasmin has only grown as an artist. "Whenever I am doing a project I go with a blank slate in mind. I ask my directors, co-actors what needs to be done. I do not go there thinking as if I know everything because every project, every team, every story, every character is different, so it's better to go with a fresh mind so that you can learn new things and improvise accordingly," she explained.
Image source: Instagram/jasminbhasin2806