Jasmin Bhasin's Honest Reaction To Other Women Flirting With Boyfriend Aly Goni: 'My Man Knows His Limits'
A promo of Ladies Vs Gentlemen 2, featuring Jasmin Bhasin reacting to other women flirting with boyfriend Aly Goni has gone viral.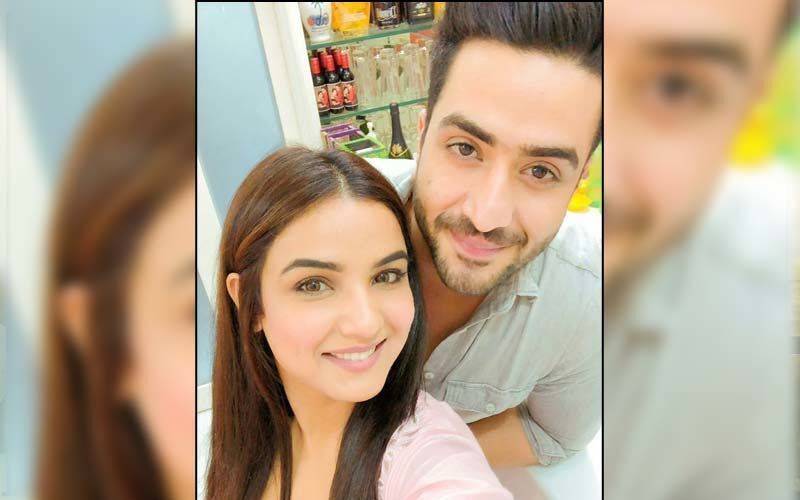 Aly Goni and Jasmin Bhasin have known each other for a long time now. The two started off as good friends. It was inside the Bigg Boss 14 house that their relationship took a dramatic turn. They realised their love for each other on BB14, and have since been inseparable. JasLy, as they are fondly referred to by their fans, have also been setting couple goals. So when Jasmin was asked if she ever feels jealous when other girls flirt with Aly, she said she trusted him more than others.
A promo of an episode of the show, Ladies Vs Gentlemen 2, featuring Jasmin has gone viral on social media. In it, the actress reveals that she would not be jealous of other women flirting with her man.
In the Ladies Vs Gentlemen 2 promo, choreographer Terence Lewis asks Jasmin if women are more jealous than men. Replying to the question, the actress says, "See, I don't feel jealous. I feel nice. 'Wow, he is so desirable, sab mud-mud ke dekh rahe hain. I am so lucky to have him.'"
Terence reiterates, "Lekin agar ladki flirt bhi kar rahi hai?" Jasmin responds, "I am okay with it. My man knows his limits. He won't cross them so I am not jealous."
In no time, the video went viral on social media and, JasLy fans were awestruck with the actress's honest answer. Many showered them with love and blessings.
"Thats JasLy for everyone!! Amount of trust they have in eo makes them unique from every other." Another user said, "One and only... our @AlyGoni ... the sweetest of all... nd we love our #JasLy."
A comment read, "The trust they have in eachother makes their bond more perfect. Luckiest to have eachother (sic)."
Jasmin Bhasin and Aly Goni recently came together for a song titled, '2 Phone'. Earlier, the Bigg Boss 14 couple co-starred in the music video of 'Tera Suit'.
Image source: Instagram/jasminbhasin2806