Kamya Panjabi SLAMMED For Wasting Water In A Video With Hubby Shalabh Dang And Kids; She Hits Back At The Detractors
Kamya Panjabi took to her social media to share a video featuring her husband and kids playing with water. After being slammed by netizens for wasting water, Kamya gave it back to those criticizing her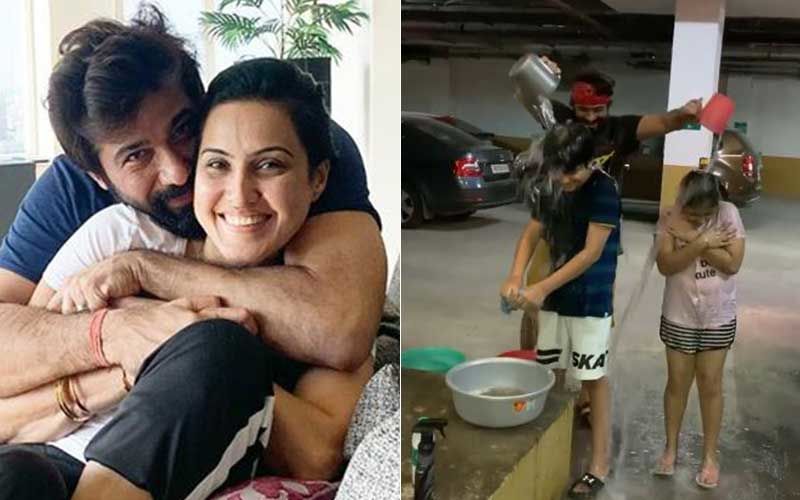 Amidst the lockdown currently, actress Kamya Panjabi is spending her quality time with hubby Shalabh Dang and kids. The newly married couple are enjoying their time after marriage at home and Kamya also shares pictures and video on her social media constantly. While in quarantine, Kamya recently shared a video featuring her husband and kids playing with water. As Kamya's husband is spotted wasting water pouring it over their kids for fun, she gets slammed on social media for wasting water.
Taking to Instagram, Kamya Panjabi shared a video featuring her husband Shalabh Dang, daughter Aara and step son Ishan. Sharing the video, the actress wrote, "Lockdown meh bachho ko agar rakhna hai busy n entertained, unse apni gaadi dhulwa doh @shalabhdang P.S yeh bhi kyu baaki reh jaaye waise yahan gaadi se jyada bachhe dhul rahe hai." Kamya shared an advice for all parents that if you want to keep your kids entertained at home, get your cars washed by them. Then, the actress mentioned how more than the cars, her kids are enjoying a wash from hubby Shalabh Dang.
In the video, Kamya's husband Shalabh is spotted pouring buckets full of water on kids Aara and Ishan as they enjoy the bathing session in the building basement. As wasting water is not a smart thing to do, many social media took to the post to point it out to Kamya. One user commented, "Kahaan hai woh chaar log? Save water ka naara lagaane aayenge," while another wrote, "Dislike..water wastage.." Several other fans expressed their rage over Kamya and her family wasting water during the summers.
Check out the comments below: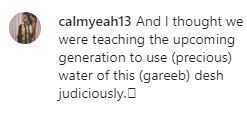 Kamya Panjabi hit back at them with her comment, "Bhaiyoo aur behno, 2 bucket paani meh 2 bachhe aur ek gaadi ne naah liya, ab karo hisaab yeh nuksaan hua ya bachat hui ? Hisaab aaye naa aaye ek kaam zaroor kar lena, ghar par baithna aur desh ko bachana! Namaste!"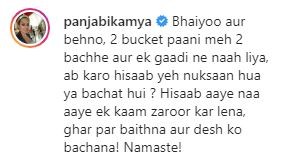 Image source: Instagram/ Kamya Panjabi