Kanwar Dhillon On The Fallout Between Tunisha Sharma And Shivin Narang, "How Am I To Be Blamed For This?"
Kanwar Dhillon is aghast by the reports of him being responsible for the fallout between Tunisha Sharma and Shivin Narang; makes his displeasure evident to SpotboyE.com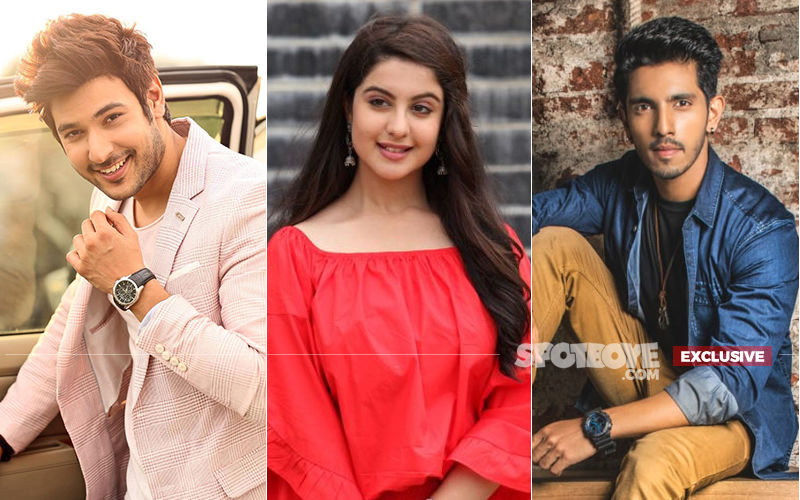 Relationships in the industry are pretty volatile. Now, the equation between the lead pair of Internet Wala Love,
Shivin Narang
and
Tunisha Sharma
has hit a rocky patch, if reports are to be trusted. The jodi who play the much-in-love couple on the show are not on talking terms in real life. And the reason behind it is their co-star Kanwar Dhillon who portrayed the character of Samrat Mittal. A source revealed to Times of India, "We are clueless about what led to their fallout, as they were great friends earlier. They would eat together and spend a lot of time discussing and rehearsing scenes. However, their equation went for a toss after Kanwar Dhillon joined the show. Tunisha and Shivin have stopped talking to each other and even refuse to give joint interviews. Now, they keep to themselves. We are just hoping that the cold war doesn't hamper their performance. Recently, Tunisha refused to enact an intimate scene with Shivin, as she wasn't very comfortable being too close to him. Finally, the channel had to intervene and we are hoping that they will resolve their issues soon."
After this, SpotboyE.com instantly called up Kanwar Dhillon to know his side of the story and here's what he said, "I am really upset with the fact that my name is being unnecessarily dragged in the matter. I really want to know who all these sources are. It's been 2 months that I have left the show. My family is asking me 'how are you responsible for this?' In fact, I spoke to Tunisha also and she said 'I have no clue from where your name cropped up.' I too am wondering as to how am I responsible for their equation?"
He further added, "I am on good terms with Tunisha but that doesn't mean I'm controlling her. It's not important that all the actors share a good bond on sets. Some are restricted towards professional commitments. My nature is quite friendly on the set and I was associated with the show ever since it started, not mid-way. So I don't know why people have this thinking that I came in between them. I know what kind of a relationship I share with her (Tunisha Sharma). So I feel it's very idiotic to create any angle and drag my name. And it's very immature of whoever has tried to do this."
When asked about his equation with Shivin Narang, Kanwar said, "Me and Shivin have always shared a healthy bond as colleagues and not friends. But, if people speculate it to be another reason, I have no idea. It's not important to be good friends with everyone."


Image Source:- Instagram/shivin7/shivinmeralove/_tunisha.sharma_,grihshobha