Karanvir Bohra Doesn't Find Any Fault In Sara Ali Khan's All Lives Matter Post, Asks People To Stop Trolling Her
TV actor Karanvir Bohra comes in support of actress Sara Ali Khan, asks people to stop trolling her for her All Lives Matter post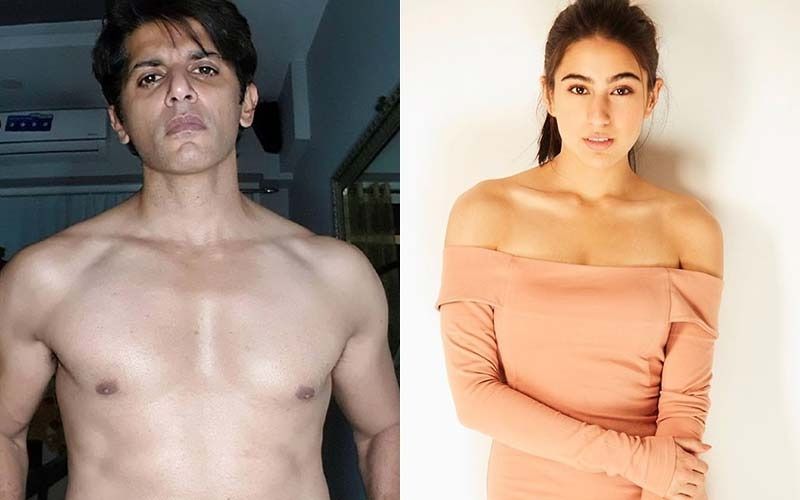 Sara Ali Khan got massively trolled for her social media post where she mentioned about not all the Black Lives matter but also the animals deserve to live their lives. However, the graphical representation of the same got her backlash on the social networking sites, where she added an elephant trunk to a picture having 3 arms of different races. This post of the actress was all about standing in solidarity for George Floyd's death and merciless killing of a pregnant elephant in Kerala.
Though the actress later pulled down the post, she was not spared by the netizens. Now TV actor Karanvir Bohra in his latest tweet has favoured the actress and asked the netizens to stop targeting. He also explained his point of view towards the actress' post and doesn't feel anything is wrong in it. According to him, at large all lives matter be it human from any race or animals who exist in our eco-system alongside us.
Ultimately asking people to stop trolling the actress.
Can pple stop trolling #SaraAliKhan I C nothing wrong & seriously stop being so intolerant.
In the artwork the "ALL" means "EVERY" life matters frm humans2 Animals2 birds2 plants.
V r against the atrocities towards black & also against the atrocities towards animals.

— Karanvir Bohra (@KVBohra) June 4, 2020
Image Source: Instagram/saraalikhan95/karanvirbohra