Kasautii Zindagii Kay 2 June 12, 2019, Written Updates Of Full Episode: Anurag Promises Prerna That He Will Be On Her Side Always
Anurag promises Prerna that he will be always there by her side no matter what. He also tells Prerna that nothing can ruin their happiness until the time they are together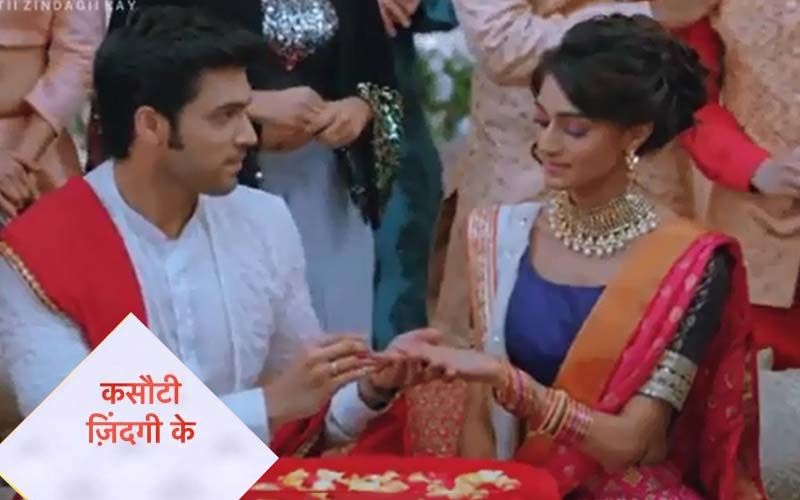 Today's Kasautii Zindagii Kay 2 episode starts with Nivedita asking Prerna about the reason for her unhappiness. Nivedita also tells her that she is almost like her elder sister and thus, she can share anything to her.
On the other hand, when Anurag returns home from the office, the lights go off. He goes directly to Prerna's room. Anurag senses that Prerna is worried about something and he questions her about the same. Prerna tells him that she gets scared and nervous when she finds unhappiness around her. Anurag promises her that he will be always there by her side no matter what. He also tells Prerna that nothing can ruin their happiness until the time they are together.
Aryan comes to meet Shivani and also said sorry to her because of his parent's behaviour. He also tells her that he is ready to marry her.
In the morning, a detective tells Anurag that Mr Bajaj might visit Kolkata soon. Anurag tells the detective that he wants all the information about Mr Bajaj.

While Prerna, Nivedita, and Tapur go to the temple. The small girl who helped the cops in rescuing Prerna comes in front of her. The girl's nanny tells Prerna that the girl misses her and loves her too.

Anurag's manager, on the other hand, tells him that their shares are being acquired by a shell company. He also tells Anurag that he has a doubt that Mr Bajaj is behind all this.


Image Source: Instagram/prernas.creationx