Kasautii Zindagii Kay 2 June 6, 2019, Written Updates Of Full Episode: Anurag And Prerna Escapes From Ronit's Trap
Anurag manages to free himself. And then he starts hitting the goons hard and holds Ronit at the gunpoint. Anurag then somehow frees Prerna and the two escape from the spot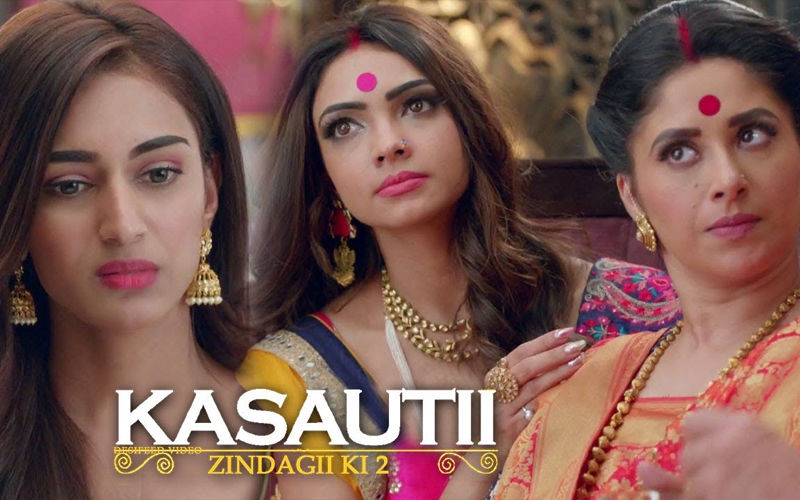 Today's Kasautii Zindagii Kay 2 episode begins with Ronit threatening Anurag and Prerna and he asks them to push each other down. Prerna insists Anurag to push her while Anurag requests Prerna to do the same with him. On the other hand, Ronit gets a call from the cops. Prerna asks Anurag to tell her about his feelings. Anurag tells Prerna that he has purchased a ring for her and he says I love you to her. Prerna gets happy to hear his confession.

Meanwhile, Anurag manages to free himself. And then he starts hitting the goons hard and holds Ronit at the gunpoint. Anurag then somehow frees Prerna and the two escape from the spot.
However, both of them walks to get away from the goons as Anurag loses his car keys. While walking, Prerna cherishes the moments spent with Anurag. Prerna tells him that she is the happiest person on earth now as he has confessed his feelings and love to her. On their way back home both of them share their feelings with each other. They both say I love you to each other.

In the next scene, Veena comes to Basu Baadi. Mohini curses Veena by saying that because of her daughter, Anurag disregarded her will. Veena counters Mohini and tells her that Anurag and Prerna love each other a lot. Mohini gets upset, starts fuming in anger and asks Veena to shut her mouth. Mohini also blames Veena and tells her that she has trapped Anurag for his wealth. Veena says she is heartless and thus, she doesn't understand the meaning of love. While, on the other hand, Anurag and Prerna go to a temple. Anurag puts vermillion on Prerna's forehead in the temple.


Image Source:- tellypedia, Instagram/___parica___