Kasautii Zindagii Kay 2 October 21, 2019, Written Updates Of Full Episode: Anurag And Prerna Reunite
Anurag asks Prerna that why did she sacrifice everything to save his life. Further, he didn't waste a single moment, he kissed her forehead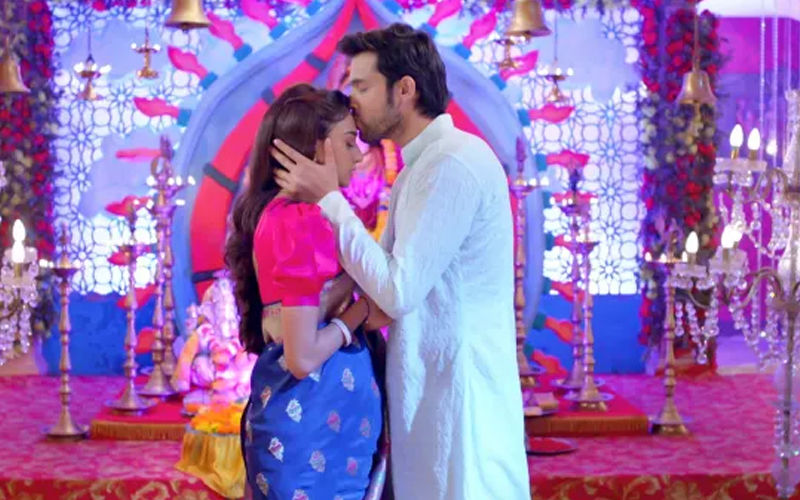 Today's Kasautii Zindagii Kay 2 episode begins with Prerna getting stunned after seeing the divorce papers. Mohini thinks Bajaj is playing some tricks while Prerna tells the truth. On the other hand, Bajaj says that Anurag and Prerna should be together. He also tells that until he met Prerna he never understood the real meaning of love.
With Bajaj's declaration, Mohini gets upset while Prerna and Anurag get happy. Moloy gets happy about the fact that Anurag and Prerna are going to get married now but Mohini doesn't want the wedding to happen. Moloy says he will make it happen. Meanwhile, Bajaj tells Prerna that he wants her to get married to Anurag within a day. He also tells her that he will live with her daughter after their marriage.
Further, he asks Prerna to tell Anurag that she is pregnant. Meanwhile, Komolika tells everyone that she is returning in Anurag's life soon.
Anurag asks Prerna that why did she sacrifice everything to save his life. Further, he didn't waste a single moment, he kissed her forehead. After a very long time, they spend a wonderful time. He also asks her to promise that from now onwards she should share every single problem with him. However, Anurag interrupts Prerna when she wishes to tell him about her pregnancy.
Image Source:hotstar