Kasautii Zindagii Kii May 31, 2019, Written Updates Of Full Episode: Anurag Tries To Confess Love
While Prerna stitches the button of Anurag's shirt, he hides the scissor. Prerna cuts the thread by her teeth. Anupam and Nivedita smile seeing them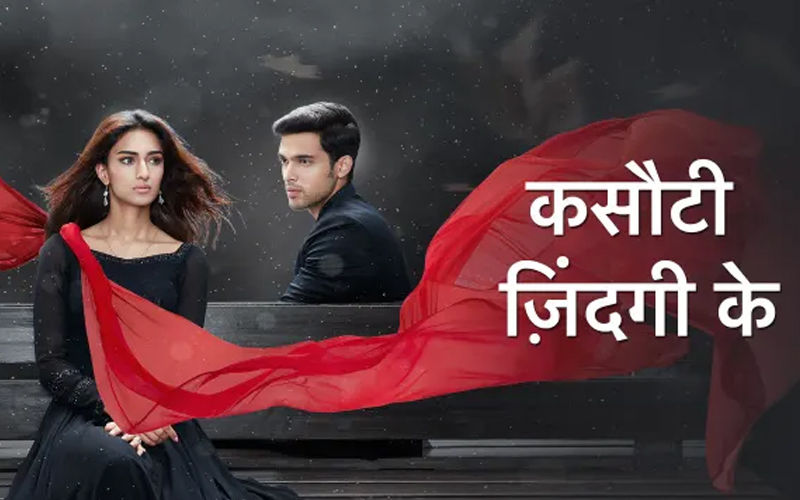 Today's episode starts with Chaubey walking out of Basu Baadi in anger. Mohini gets upset Veena and Shivani for coming to her house. Veena gets sad on seeing Moloy. While Prerna makes turmeric milk for Anurag. When Prerna puts the herbal paste on Anurag's wounds he keeps staring at her. After that, Anurag asks the servant to go off to sleep. The servant tells them that their Jodi is like Ram and Sita. Anurag gets embarrassed. Prerna gives him haldi milk, Anurag tells her that he can't drink it. Prerna then tells him that let me try once and if it is fine then you can have it. She takes a sip and then says have it. When Anurag saw the lipstick mark he drinks the whole glass of haldi milk. Prerna smiles.
In the next scene, Anupam plays chess in the morning. Anurag asks why do you keep the king and queen close. Anupam says they look good together, they should be close, you proposed Prerna right. Anurag says no. Anupam says then go and do it now. Anurag says our bond is very strong and I am waiting for the right moment, Anupam says every moment is perfect for a proposal.
Ronit is in lockup and thinks about Komolika. Mishka comes to meet him and he tells her that Komolika used to tie rakhi in his hand every year. He also tells her that he was with her and told her that he will save her, he also went to dad's opposition party, but his dad wasn't ready to save her, he broke Komolika's heart. Mishka says its not like that. He says they killed Komolika and now we will take revenge. Mishka says calm down. Ronit says he can't calm down.
Anurag, on the other hand, broke his shirt's button and comes to Prerna and says my button broke. She hands over the stitching kit. He then asks her if she can stitch it and she said yes. She stitches the button. Anurag hides the scissor, Prerna cuts the thread by her teeth. Anupam and Nivedita smile seeing them. Anurag then gives his credit card to Prerna and asks her to shop for Tapur. Prerna gets stunned.
Image Source:- Hotstar/instagram/
kasautiftsilsila