Katha Ankahee SPOILER ALERT 8th September 2023: Viaan And Katha's PAST To Be Unveiled In Front Of Everyone; Maya Manipulates Ehsan To Do So
In the upcoming episode of Katha Ankahee, Maya is very eager to know more about Katha and Viaan's past and how their hate turned into love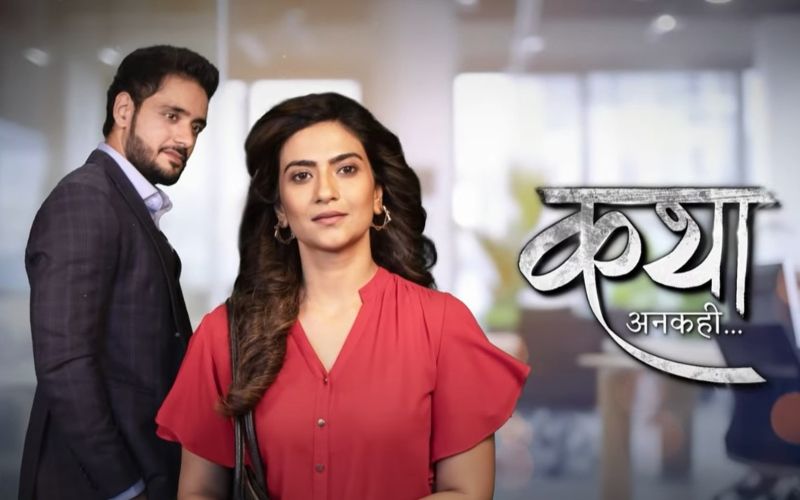 Starring actor Aditi Sharma and Adnan Khan, Katha Ankahee enjoys a huge fan base. Ever since it started airing on TV in 2022, the serial is the Hindi remake of the Turkish drama 'One Thousand and One Nights,' which was inspired by Arabian Nights. The show is at an interesting point, where after facing too many hurdles Katha and Viaan are all set to tie the knot. However, things don't seem to calm down as in the upcoming episode it will be seen that Maya is very eager to know more about how their hate turned into love.
In the latest track it was seen that everyone is busy celebrating Katha's mehendi ceremony, when Viaan comes with dhol so that leaves everyone dancing. It is also seen that Tejji finally gifts Katha, Raghuvanshi family's virasat. It was also seen that during the ceremony Tejji panics and falls unconscious. In the upcoming track, Aarav will take care of Tejji. On the other hand Maya will get curious about Viaan and Katha's past and go to meet her in the office. She will ask her why Viaan wanted to throw her out of the office.
ALSO READ: WHAT? Katha Ankahee To Go Off-Air Next Month? Lead Actress Aditi Sharma Reveals The TRUTH Behind The Rumours
Katha dodges her questioning by stating that Viaan would never do something like that and it was her who wanted to leave. Maya gets eager to know what transpired between the two and how their hate turned into love. She reaches out to Neerja Ji, who now fondly calls Viaan the handsome gentleman. In the upcoming episodes it will also be seen that Maya will manipulate Ehsan and tell him to talk to Viaan about giving Katha Rs 1 crore in cash. It will be interesting to see how that pans out and if Ehsan and Viaan's friendship will suffer.
There is a possibility that Katha and Viaan's past might come to light in front of everyone, leaving them shocked. It will be interesting to watch if Katha and Viaan stay together despite the circumstances turning sour.
Image Source: Instagram