Kaun Banega Crorepati 12: A Contestant Reaches Hot Seat Without Clearing Fastest Fingers First On Amitabh Bachchan's Intervention
Runa Saha is the first ever contestant in the history of Kaun Banega Crorepati who has managed to reach the hot seat without clearing Fastest Fingers First. She'll now play the game with host Amitabh Bachchan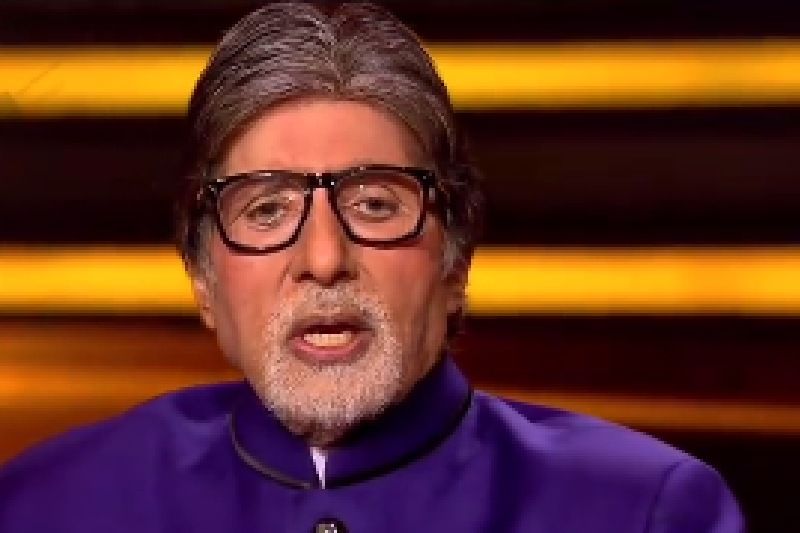 Kaun Banega Crorepati 12 hosted by Amitabh Bachchan sees several changes this year. Due to the spread of Coronavirus, many changes have been incorporated to ensure the safety measures. Meanwhile, Amitabh Bachchan, with his full swag, is thoroughly enjoying the process of the quiz show. However, he created a history of sorts for the show, as he got a contestant to make it to the hot seat without clearing fastest fingers first. Runa Saha from West Bengal got to play the game even though she did not clear the fastest fingers first.
As per the reports, Runa Saha broke down after she failed to clear fastest fingers first twice to get to the hot seat. Amitabh Bachchan then intervened and called her on the seat to play the game. Witnessing the generous side of Big B, Runa Saha broke down again. She hails from Kolkata and wants to create her own identity by winning a huge sum on the show. She revealed that she got married at a young age and ever since then, she has been busy with household chores. She now wants to prove her mettle to the world and earn respect. She has a daughter with whom she shares a great bond.
This is for the first time ever in the history of Kaun Banega Crorepati that a contestant has reached the hot seat without clearing the fastest fingers first. All thanks to Amitabh Bachchan. We hope Runa Sana manages to achieve what she aspires for.
Stay tuned to SpotboyE for more updates. (Also Read:
Kaun Banega Crorepati 12: Amitabh Bachchan Recalls The Time When He Couldn't Afford 2 Rs To Join School Cricket Team; Shares Childhood Memory)
Image Source: Instagram/sonytvofficial