Kaun Banega Crorepati 12: Amitabh Bachchan Comes To A Contestant's Rescue After Facing A Technical Glitch
A contestant named Vivek Kumar faced a little difficulty while playing the game but Kaun Banega Crorepati 12's host Amitabh Bachchan came to his rescue and helped him to find the correct answer despite facing a technical glitch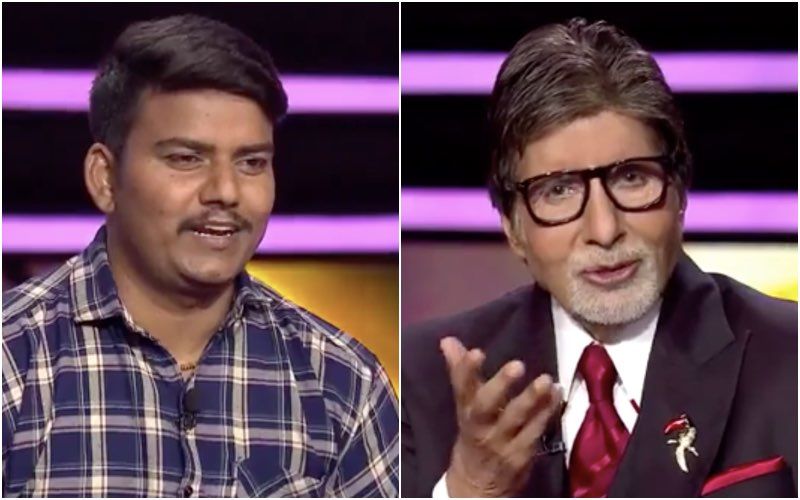 In the latest episode of Kaun Banega Crorepati 12, a contestant named Vivek Kumar faced a little difficulty while playing the game but the host, Amitabh Bachchan came to his rescue and helped him to find the correct answer despite facing a technical glitch amid the game. It so happened that Vivek, a traffic police constable from Chaura Khera, Rajasthan was stuck at Rs 1.60 lakh question. For the same question, he was shown a clip and was asked to answer the name of the place. Failed to recognise it, he chose 50-50 timeline, due to which, two incorrect answers got wiped out.
Still not able to answer the question, he selected another lifeline 'Ask the expert'. Big B got in touch with an excerpt Anand Kumar via video conferencing and showed him the clip in order to obtain the correct answer. Unfortunately, Anand's voice was not audible to people in the studio but he was able to hear everything. However, with a great presence of mind, Amitabh asked Anand to do hand gestures and help Vivek with the correct answer. With only a limited amount of time to seek help and answer correctly, Vivek gets the right answer from Anand and the game moves ahead.
In the game, Vivek Kumar also says that he has been trying to be in the same department with his wife who is also a constable. He told Big B that after marriage, they thought their posting will be at one department, however, it has been years they are staying apart from each other. The legendary actor then requests the officials to help them with the transfer and jokingly says, "kar dijiye ek hi jagah posting, kya jata hai aapka".
Kaun Banega Crorepati 12 has already seen three crorepatis in Nazia Nasim, Mohita Sharma, Anupa Das and the recent Neha Shah. However, none of the contestants managed to win the jackpot amount of Rs 7 crore.
Image source: Instagram/ sonytvofficial