Kaun Banega Crorepati 12: Amitabh Bachchan's Humility Wins The Day As He Responds To An Invitation From A Contestant To Visit His Ancestral House
In Kaun Banega Crorepati 12, a contestant named, Ankita Singh's uncle invited Amitabh Bachchan to his ancestral house and the actor gave a very humble reply to it. Read on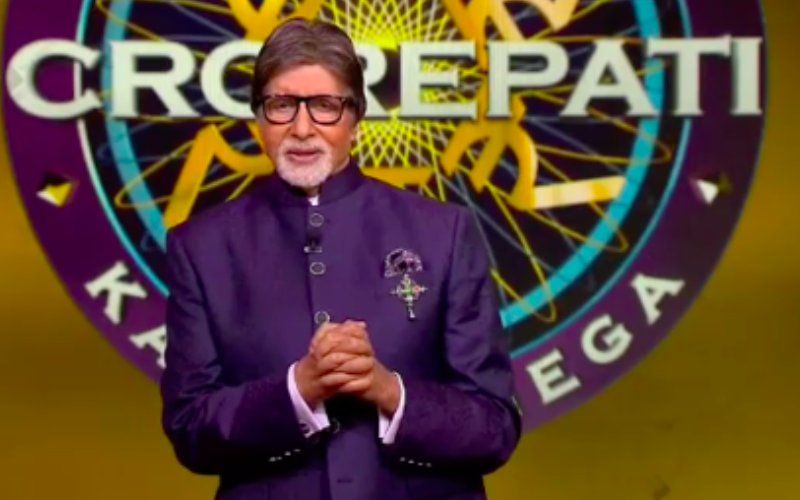 Kaun Banega Crorepati 12 is not just a quiz show but it is an emotion for many. Some are connected to this show either emotionally or with the host of the show, Amitabh Bachchan. Every contestant who comes to the show is always overwhelmed or intimidated to see him in front of them. Since the megastar has been hosting this quiz show for a very long time, the contestants who come to the show are extremely overjoyed to meet Big B. Speaking of which, KBC 12 once again saw an emotional incident when a contestant named, Ankita Singh's uncle invited Amitabh Bachchan to his ancestral house and the actor gave a very humble reply to it.
It so happened when Ankita got stuck at a question and decided to use a lifeline. The question was about the mystic poet Mirabai who was married to Bhoj Raj, she was asked which princely region the crown prince belonged to? Having difficulty in answering the question, she decided to use the lifeline of video call a friend and called up her mausa for help. As soon as Big B greeted Ankita's maternal uncle, he was overwhelmed upon receiving the call and expressed his happiness. Even before the actor could present him the question, her mausa simply requested him to visit his ancestral house which is situated in Babu Patti in Uttar Pradesh.
Responded to Ankita's mausaji's invitation, Big B said that a few days ago, coincidently, he was discussing with his family about visiting his ancestral home to do something for the people there. He shared that he aspired to build a school for the kids there.
Earlier, a contestant named
Runa Saha reached to the hot seat
without playing the fastest fingers first round in Amitabh Bachchan's Kaun Banega Crorepati 12, thus, creating a history.
Image source: Instagram/ sonytv