Kaun Banega Crorepati 13: Amitabh Bachchan And Siddharth Basu Talk About What Makes The Show So Special And Remarkable
The first episode of KBC 13 will witness megastar Amitabh Bachchan and Siddharth Basu talk about the glorious run of the show.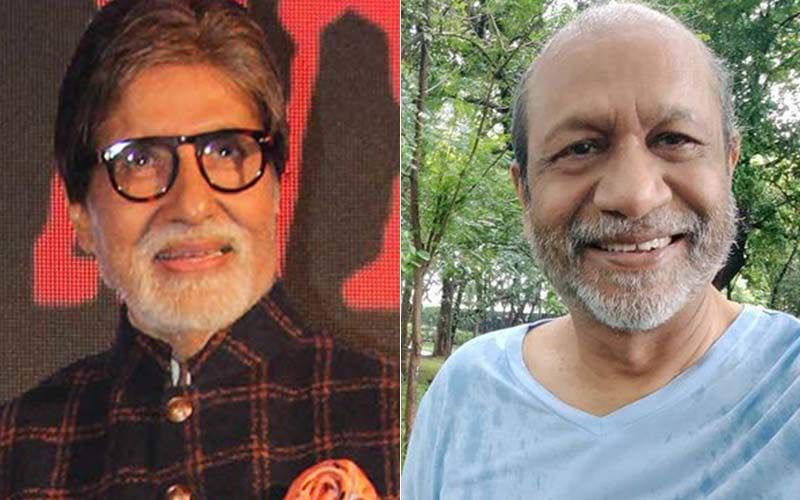 Kaun Banega Crorepati started when there were no smartphones nor was there social media. The current cricket skipper, Virat Kohli was only 12 years old and Neeraj Chopra, the Olympics gold winner was only 3 years old. Twenty-one years later, in its 13th Season, KBC is timeless. In an up-close and personal conversation, Mr Bachchan took a trip down memory lane and shared interesting anecdotes about his long-standing association with KBC and how he was surprised to see Babu (Siddharth Basu) having the smallest details of the show on top of his mind.
"This journey has been remarkable, thanks to not only the entire team but viewers as well. The show has found a place in the hearts and minds of the viewers," said Basu when asked by Amitabh Bachchan how the journey been has been. When Basu went on to compliment Bachchan on his energy that he brings to the show, he was quick to respond, "Dekhiye, yahaan ki jo janta aur contestants hain, yehi hain mere energy ka tonic. Jis tarah humari studio audience jo hai, mera swagat karti hain, unke utsah se mera jo pet ka dard hai, badan ka dard hai wo sab kuch gayab ho jata hai."
As the conversation progressed, both of them spoke fondly about the new look and feel of the set. It was discussed that India is the only country to host the format with an inclusion of refined technological detailing providing an immersive and enhanced viewing experience to the audience. Giving a completely different look and feel, the sets of Kaun Banega Crorepati 13 will see extensive use of LED and Augmented Reality which will up the grandeur a notch higher. Another new feature that was discussed was Fastest Fingers First – Triple Test where Amitabh Bachchan explained, that this time around, the contestants will have to face three GK questions with four options each. They will have to answer all three questions correctly and in the minimum time possible to reach the Hot Seat. He added, "Is khel ka sab se ahem hissa hai 'sawaal' aur mera ye khayal hai ki KBC ke itihaas main, aaj tak, ek bhi sawaal repeat nahi hua hai!"
When asked what makes KBC special to him and what makes him want to continue, Mr Bachchan said, "Its feels a bit strange and immodest to say this but I don't usually get an opportunity to interact with the audience at a personal level leaving aside a few rare moments. Here was a moment (with KBC) when I was directly able to speak with the contestant, sitting face to face with each other. I believe that if I have invited someone on the hot seat, it's like inviting somebody to my home."
"KBC is one such show where the aam admi becomes khaas. Its about gyaan and of course dhan. This show has been one of the most generous shows in the history of Indian Television. But this show along with the monies, gives 'sammaan' (respect) as well. Not everybody comes for the money… so many come for respect," he added.
This season will see the Friday celebration in the form of Shaandaar Shukravaar where celebrity guests, from all walks of life, will play the game for a social cause.



Image source: SpotboyE archives, Instagram/babubasu