Kaun Banega Crorepati 13 Shandaar Shukravaar: Sonu Sood Reveals How He Persuaded Kapil Sharma To Follow A Fitness Regime
Sonu Sood shares a funny story on KBC 13 talking about how he got Kapil Sharma to regulate his fitness regime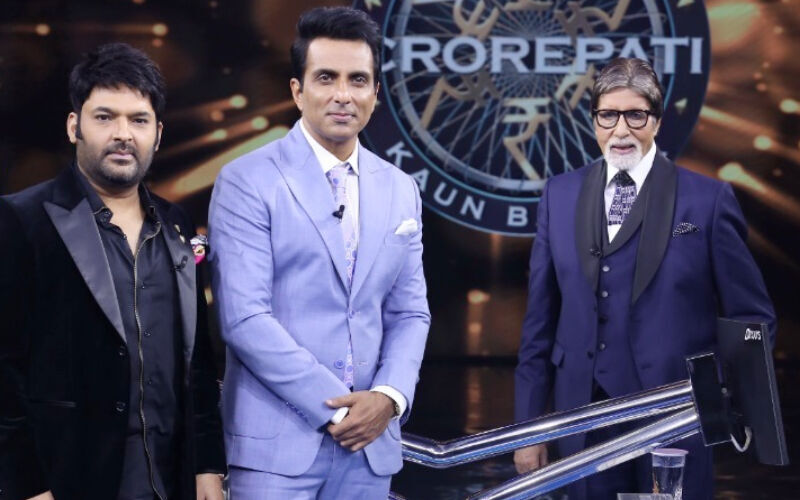 The 'Shandaar Shukravaar' episode of popular quiz show 'Kaun Banega Crorepati 13' will be graced by comedian Kapil Sharma and actor Sonu Sood. Several promos showing their strong camaraderie, have already left fans and viewers excited. Both Sonu and Kapil will be seen sharing funny anecdotes and entertaining the audiences with their hilarious antics. The Simmba star also revealed how got Kapil to regulate his fitness regime and made him follow a healthy routine.
Sonu told the host Amitabh Bachchan that when he visited Kapil on his comedy show, he asked him to start gymming and to incorporate a healthy routine. The Dabangg actor said, "I told my trainer Yogesh that he needs to reach Kapil`s place in the morning and he shouldn't leave until Kapil starts his workout session."
Sonu also revealed that he gave strict instructions to the trainer to not leave the comedian's house as he used to give excuses for not working out. Sonu added, "I had given strict instructions to Yogesh to not leave Kapil`s place until he agrees even if the night passes. Finally, Kapil Paaji adapted slowly and steadily and he completely adapted a fitness regime that he`s continuing even today. It has been so many years since then."
Explaining why he used to avoid rigorous exercises, Kapil Sharma shared, "I don`t do hardcore gymming like him (Sonu) but yes, twice in the middle I had an injury and gymming stopped. This year too in January I had an injury and after that, I gained weight and was on bed rest. Basically, a lot was happening at one time. I had taken up a lot of work so while doing that I got injured but yes this also gets rectified by staying healthy and maintaining yourself."

The ace comedian also thanked Sonu for ensuring that he should focus on health too. He also mentioned that now he has got addicted to it and it is still on.