Kaun Banega Crorepati 13: Siddhartha Basu Reacts To A Viewer Who Claimed The Show Gave A Wrong Question; Says, 'No Error Whatsoever, Kindly Check Handbooks'
Kaun Banega Crorepati 13 producer Siddhartha Basu responded to a viewer who claimed that 'wrong question and answer' were shown in yesterday's episode.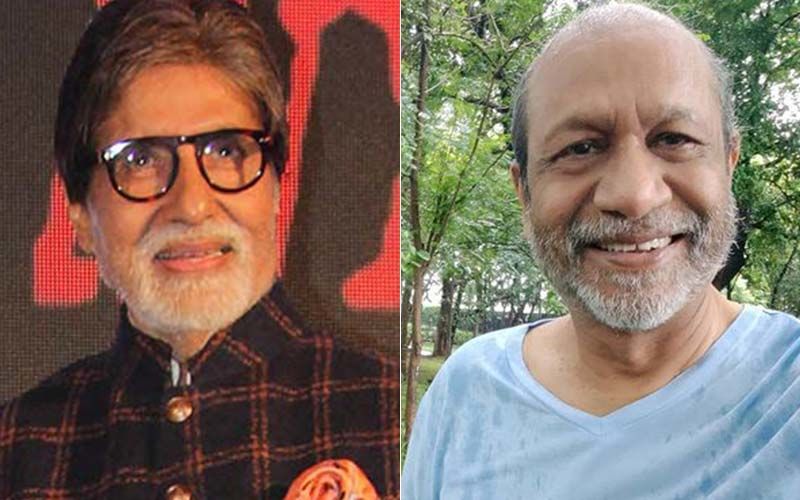 Popular quiz show 'Kaun Banega Crorepati 13' has acquired an ardent fan following over the years. In fact, some pay attention to every question asked by the host, Amitabh Bachchan and one such viewer recently claimed that the 'wrong' answer to one of the questions asked on Monday's episode was shown as correct. He also said that the question itself was 'wrong'. However, the show's producer Siddhartha Basu reacted to his claim saying there was 'no error whatsoever.'
Contestant Deepti Tupe was asked by Big B - "Normally, with which of these does every sitting of the Indian Parliament start?" The correct answer shown was 'Question Hour'. A viewer took a screenshot and tweeted, "Wrong question and answer in today's episode of @KBCsony. Have followed several sessions on TV. Normally sitting in #LokSabha begins with Zero hour and sitting in #RajyaSabha begins with Question hour. Please get it checked. @SrBachchan @LokSabhaSectt @babubasu."
Replying to this, Siddhartha wrote, "No error whatsoever. Kindly check the handbooks for members of the Lok Sabha & Rajya Sabha for yourself. In both houses, unless otherwise directed by the speaker/chairperson, sittings conventionally begin with Question Hour, followed by Zero Hour."
In a follow-up tweet, the viewer added, "Mr. Basu, thank you for your response. I cross checked the information on Lok Sabha and Rajya Sabha websites. The two screenshots testify that both the question, as well as the answer were wrong. Must mention that sitting in Rajya Sabha begins at 11.00 am."
Basu further replied to this tweet saying, "These spell out in black & white exactly what the question & answer assert. Pease read them or any other authoritative source again. There is no room for misinterpretation. It's odd that you should persist with seeing an error where there is none."
Check out the tweets below:
No error whatsoever. Kindly check the handbooks for members of the Lok Sabha & Rajya Sabha for yourself. In both houses, unless otherwise directed by the speaker/chairperson, sittings conventionally begin with Question Hour, followed by Zero Hour

— Siddhartha Basu (@babubasu) September 14, 2021
Mr. Basu, thank you for your response. I cross checked the information on Lok Sabha and Rajya Sabha websites. The two screenshots testify that both the question, as well as the answer were wrong. Must mention that sitting in Rajya Sabha begins at 11.00 am. pic.twitter.com/d23IapOm7C

— Ashish Chaturvedi 🇮🇳 (@ashishbnc) September 14, 2021
Earlier in an interview with The Indian Express, Siddhartha, while addressing criticism around KBC 'selling sob stories,' said that none of the emotions was 'engineered' for the sake of "ratings and that human story has always mattered."

The upcoming Friday episode will be graced by Tokyo Olympics winners Neeraj Chopra and P Sreejesh, who made India proud with their performances at the Games. ALSO READ: Kaun Banega Crorepati 13 Shaandaar Shukravaar PROMO: Olympic Medallists Neeraj Chopra And P Sreejesh To Grace Amitabh Bachchan's Show
Image Source: Instagram/Siddhartha Basu /Amitabh Bachchan