Kavita Kaushik's Gravity-Defying Chakrasan Pose In A Swimsuit Will Leave You Shocked; She's Flexible And How
Kavita Kaushik is a PRO at yoga and her recent post has left us supremely shocked. How can one be this flexible is beyond our imagination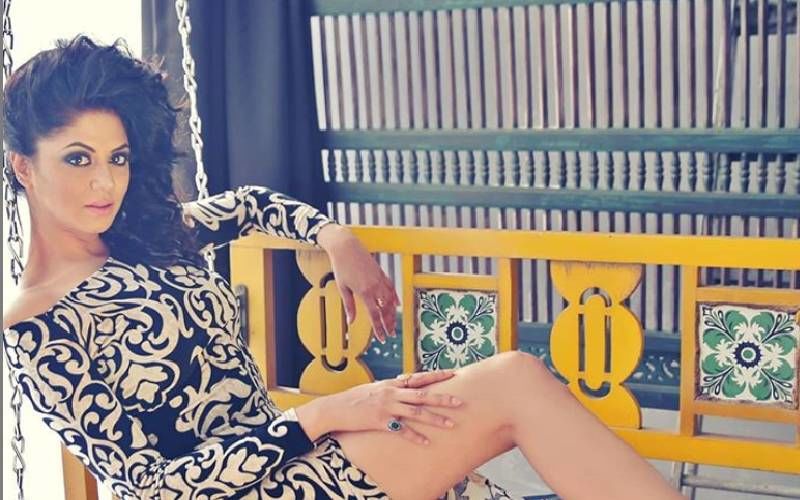 TV actress Kavita Kaushik is one of the fitness ladies of the Tellly town. Yoga is the raaz behind her hot and sensuous body and just to make us jealous over her well-toned physique, the lady often shows off her yoga skills on social media. Her posts indeed serve as a motivation to all those who want to be lean, beautiful, and gorgeous. But sometimes we do wonder how can one be this flexible. If you think we are exaggerating, you need to witness her latest post on Instagram.
While we all are under the lockdown, everyone's craving to go out and party. However, Kavita is craving to go to the seashore and do some gravity-defying yoga with the backdrop of the sunset. In the post, we see her in a sexy orange swimsuit while doing a chakrasan with ease. Worth mentioning is that she has gone her toes to add more thrill to this already difficult yoga asana.
She has shared this post with the caption, "Need this." Well, all need a little relaxation and a break from this stressful time of Coronavirus. What say?
Meanwhile, while quarantined, Kavita is being very active on social media and is raising her voice against the injustice prevailing in the society. She had recently spoken about the situation of migrants in India during the crisis. She had reacted to a video of a migrant feeding on a dead animal killed on road. She had tweeted, "This. itney burey din?"
Image Source: Instagram/ikavitakaushik