KBC13: Amitabh Bachchan recalls how Farah Khan once scolded him on the film sets
The makers of Kaun Banega Crorepati 13 have released a new promo video which featured Amitabh Bachchan reminiscing how Farah scolded him on a film set once.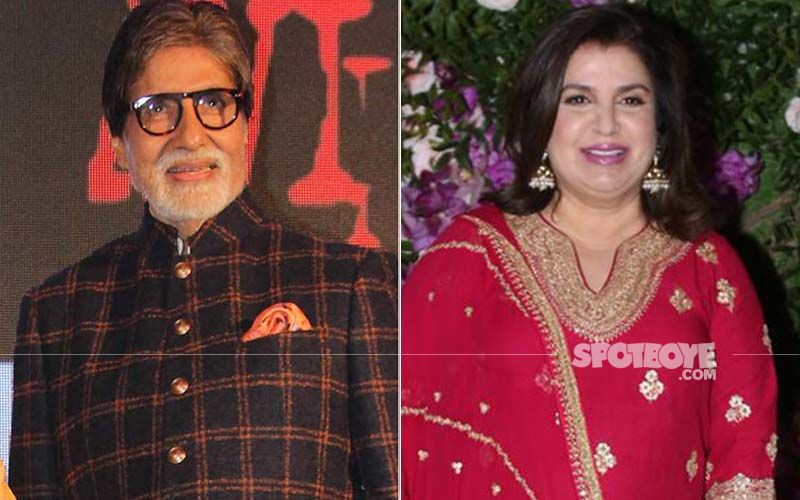 Bollywood actress Deepika Padukone and choreographer Farah Khan will be seen gracing the hot seat on Kaun Banega Crorepati 13. The release of promos has added onto fans' excitement and they are eagerly waiting for the upcoming episode, scheduled for September 10, 2021, at 9 pm.
KBC13 is trending at the top and now, the makers have released yet another promo for the much-awaited episode. The latest video shared by the channel featured Amitabh Bachchan reminiscing how Farah scolded him on a film set once.
Interestingly Farah Khan denied that the incident ever happened, but Big B went ahead, and narrated the incident leaving the audience and actress in splits.
The video started off with Amitabh Bachchan asking Deepika if Farah had ever scolded her during a shoot. To which Deepika replied, "Ask me when she has not scolded me on a film set".
Later, Farah tried denying as she said, "no sir I have not". However, the superstar and show's host went ahead and revealed, "I've heard that you scold on sets a lot. Deepika, there was this one song that she (Farah) had to choreograph with me and Abhishek. We had to throw a cap on our heads and despite all the rehearsal it wasn't falling on my head right."

He continued, "Then she scolded me, 'Hey get it right, who do you think you are?'" Farah interjects and says, "I was telling that to Abhishek, sir!" Bachchan replied, "But his cap was falling right." To which Farah jokingly asked, "Is your cap falling correctly now?"
In a previous promo of the episode, Deepika was seen complaining about her husband Ranveer Singh, who had promised he would make breakfast for her but he hasn't. When Bachchan called Ranveer, he promised to cook for Deepika.
Work-wise, Deepika Padukone and Amitabh Bachchan are all set to star together in the Hindi remake of the Hollywood film The Intern, originally starring Anne Hathaway and Robert De Niro. Deepika and Bachchan earlier worked together in Shoojit Sircar's Piku.


Image source: SpotboyE archives, Instagram/sonytvofficial