Khatron Ke Khiladi 10's Rani Chatterjee Blasts TV Actress Akshara Singh For Dragging Her Name In Pawan Singh Controversy?
Bhojpuri star Rani Chatterjee who will be seen in Khatron Ke Khiladi 10 has indirectly lashed out against TV actress Akshara Singh for dragging her name in the Pawan Singh controversy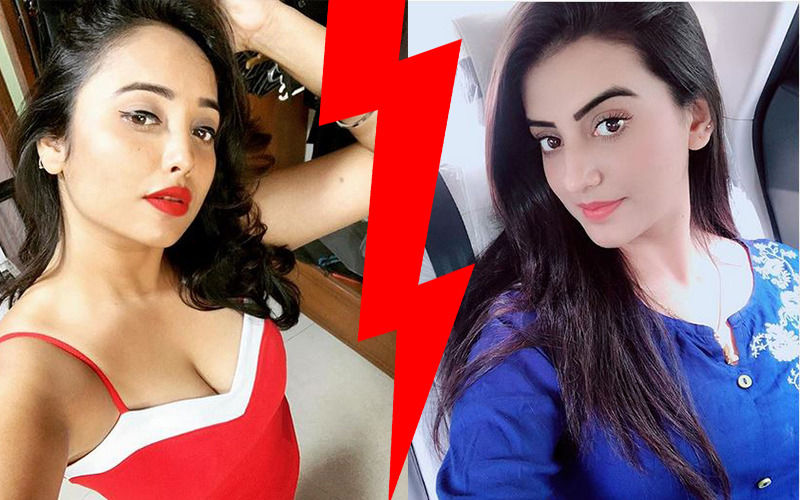 TV actress Akshara Singh who moved to the Bhojpuri industry completely is surrounded with a controversy now. The actress has filed a police complaint against actor Pawan Singh for attacking her. In her complaint, she has also accused him for posting her obscene pictures and sending vulgar comments on social media platforms like Facebook, Instagram, Youtube through his fans and associates. Now, another Bhojpuri star Rani Chatterjee who will be seen in Rohit Shetty's stunt-based reality show Khatron Ke Khiladi 10 has posted a video on her Instagram handle for dragging her name in the whole controversy.
Sharing a 5 minute long video, Rani wrote, "To all my Haters. I am putting this video out just to warn all the so called fans of other actors if you dare took my name again in any matter where you don't know the truth. I will definitely take legal action against all of you. Please stop dragging my name when you don't even know what I have went through So It's my humble request to everyone STOP STOP STOP".
In the video, Rani is seen questioning the media houses and other Bhojpuri actresses for dragging her name in the controversy saying he has done similar things with her also but she didn't react to it for saving her name and job. But as per Rani, the matter was completely different and has no connection to Akshara and Pawan's controversy whatsoever. The actress is seen fuming with anger and warning others for misusing her name to get publicity. She also revealed that while the actress was in abroad for her work commitments, many news channels reached out for her reaction post people took her name for sympathizing with themselves and pulling the matter in their favour. Rani also added, "If I was jobless due to some actor's power then how could I have been surviving in this industry from last 16 years and have completed 300 plus films?"
A source close to Rani told us, "Akshara Singh in an interview indirectly brought up her old controversy with Pawan Singh explaining that how actresses keep facing all kinds of mistreatment to stay in the industry which has triggered Chatterjee and now she wanted to give it back."
For the uninitiated, Rani Chatterjee and Pawan Singh were involved in another controversy 10 years back when she was getting threat calls from a man who used to tell her that he has received her clothes (for black magic) to kill her for which he has received a ransom of 15 lakhs. Disturbed with the incident, Rani filed a police complaint in Mira Road after which the man was arrested and disclosed that Pawan Singh's uncle has asked him to do so. The actress was rumoured to be dating Pawan during those days.
Looking at her reaction in the video, Rani who is also rumoured to be a part of Bigg Boss 13 surely has a lot of drama to share inside.
Image Source: Instagram/singhakshara/ranichatterjeeofficial