Khatron Ke Khiladi 11: Rohit Shetty Lashes Out At Rahul Vaidya And Shweta Tiwari For Aborting The Finale Tasks, Says, 'I Don't Like Your Attitude'
Rohit Shetty was unhappy with Rahul Vaidya and Shweta Tiwari after they aborted finale tasks on Saturday.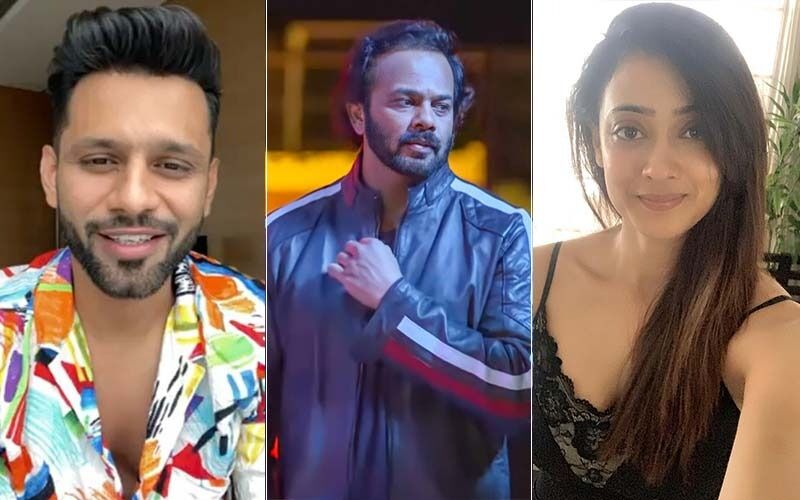 Khatron Ke Khiladi 11 host Rohit Shetty seems to be unhappy with Rahul Vaidya and Shweta Tiwari's performance in the finale weekend of the stunt based reality show. It all happened on Saturday's episode, when Rahul Vaidya was supposed to cross a pole and collect the two flags. He then had to jump and catch another flag to complete the task.
When Rohit Shetty assured the singer that his back will not be affected by the stunt, Rahul decided to give it a try but soon aborted it.
Similarly, Shweta Tiwari was also required to go through a maze of poles and wires, collect all the keys and then undo a lock. She decided not to go ahead with it. Divyanka convinced her to do so. But when Shweta started the stunt, she couldn't take it anymore and ended up quitting.
Arjun Bijlani and Divyanka Tripathi completed the task successfully.
Later, before the task between Rahul and Shweta, Rohit got angry and told them, "No one before you has aborted the finale tasks."
"Rahul and Shweta, you both have eased out, especially Rahul. You could have done it. I didn't like your attitude of aborting the task. There was a boy, Saurabh, who cried when he had to leave. It was his bad luck."
He added, "But both of you had no guilt and were not apologetic. Rahul was laughing before Shweta aborted. The show's seriousness is going in the finale. If they had been finale stunts for the trophy, you would have done it. You both have potential."
The two apologised for their mistake and then went for the elimination.
The entire ordeal spurned controversy and disappointed Rahul Vaidya's fans. Following the episode, several fans took to Twitter attacking Rohit Shetty for being 'rude' with the singer and alleged that Rohit has never appreciated Rahul.
Meanwhile, the Sunday episode will decide who is going to win the show - between Arjun and Divyanka. While Arjun's wife has disclosed in her excitement that he indeed is the winner of the show, an official announcement is awaited.
Image Source: Instagram/rahulvaidyarkv/rohit_shetty_world/shweta.tiwari