Kumar Sanu Says His Son Jaan Should Change His Name To 'Jaan Rita Bhattacharya'; 'Heard Him Say That His Mother Is His Mom And Dad Both'
In Bigg Boss 14, Jaan Kumar Sanu mentioned that his mother Rita Bhattacharya singlehandedly raised him. Now, singer Kumar Sanu has said that he should change his name from 'Jaan Kumar Sanu' to 'Jaan Rita Bhattacharya'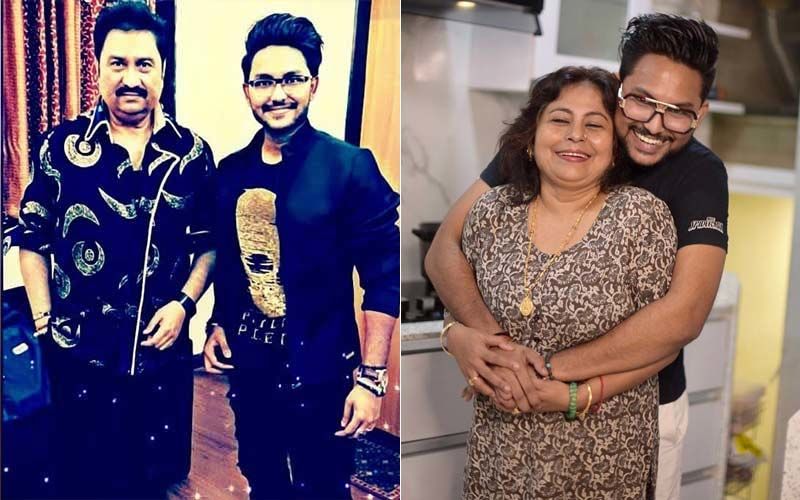 Bigg Boss 14 contestant Jaan Kumar Sanu was evicted from the reality show last week. While he was in the house, Jaan opened up about his father Kumar Sanu being absent from his life, and how his mother Rita Bhattacharya single-handedly raised him. Now, after hearing Jaan say this in his interviews as well as on the show, his father and singer Kumar Sanu has suggested that he should consider changing his name and should use his mother Rita Bhattacharya's name instead.
While speaking to Times Of India, Kumar Sani said that he has heard Jaan say in several interviews and also in the Bigg Boss house that his mother is his mom and dad both, for him. "I appreciate his respect for his mom, and I believe in giving even more respect to his mother. He should write his name as Jaan Rita Bhattacharya, not Jaan Kumar Sanu because, firstly, Ritaji has done a lot for him, and secondly, people will start comparing him with me, which is not good for him as a newcomer," he said.
Recently, Jaan said that Kumar Sanu disagreed with Kumar Sanu claiming that he recommended Jaan to producers.
Now, speaking about this, Kumar Sanu said that Jaan asked him to call a few industry people whom he knows, so he called Mukesh Bhatt, Ramesh Taurani, and a few others. "Jaan went to meet them, but now it's up to them if they want to give him work. In fact, when Jaan wanted to be a part of some of my live concerts, I let him join me for a few," said Kumar Sanu.
Image source: Instagram