Kumkum Bhagya Headed For Yet Another Generational LEAP? Mugdha Chaphekar-Krishna Kaul To QUIT The Show- Here's What We Know
Mugdha Chaphekar and Krishna Kaul starrer Kumkum Bhagya is reportedly headed for a generational leap, after which the entire star cast of the show will change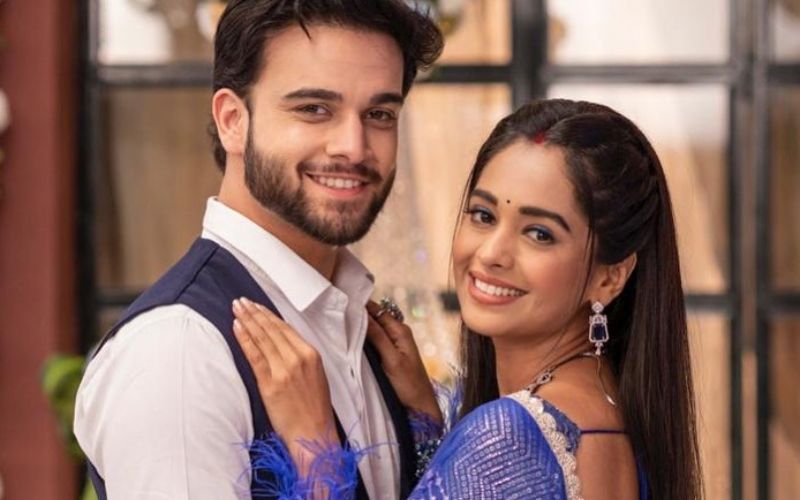 One of Zee TV's longest running shows Kumkum Bhagya enjoys a huge fanbase as it is one of the most beloved shows on Indian television. The audience often takes to social media to discuss the ongoing plot of the serial. Currently starring Mugdha Chaphekar and Krishna Kaul, the show had recently taken a six year leap to further the story of Prachi and Ranbir. Well, if recent reports are to be believed, the makers are planning to take a generational leap to keep the story moving forward.
Yes, you read that right! As reported by Bollywood lIfe, the makers of the TV serial are planning a generational leap after which Mughda and Krishna will exit the show. The 20-year leap will mostly be happening in November. For those who don't know, this will be the shows second generational leap. Kumkum Bhagya started by focusing on Sriti Jha and Shabir Ahluwalia's Pragya and Abhi's love story in 2014.
A few years after it started airing they took a generational leap to focus on the love story between their daughter Prachi, played by Mugdha Chaphekar, and Ranbir, essayed by Krishna Kaul. Now the story of the show sees them being parents to their long-lost daughter Panchi. Well, if the reports are to be believed, the makers have started to take auditions for the new cast of the show. As per the entertainment portal, leaps in TV serials are important for the show to progress and it also adds freshness to the plot.
Fans have been left broken hearted after the news of the generational leap in Kumkum Bhagya made the headlines. It will be interesting to see if the show will focus on Panchi and her adventures after the generational leap.
Image Source: Instagram