Kumkum Bhagya May 16, 2019, Written Updates of Full Episode: Principal Temporarily Suspends Prachi From College, Rhea Gets Happy
The principal calls Prachi in his chamber and tells her that he knows that she is studying in the college as she got a scholarship. But he tells her that he is temporarily suspending her from the college because of the food incident at Mehra house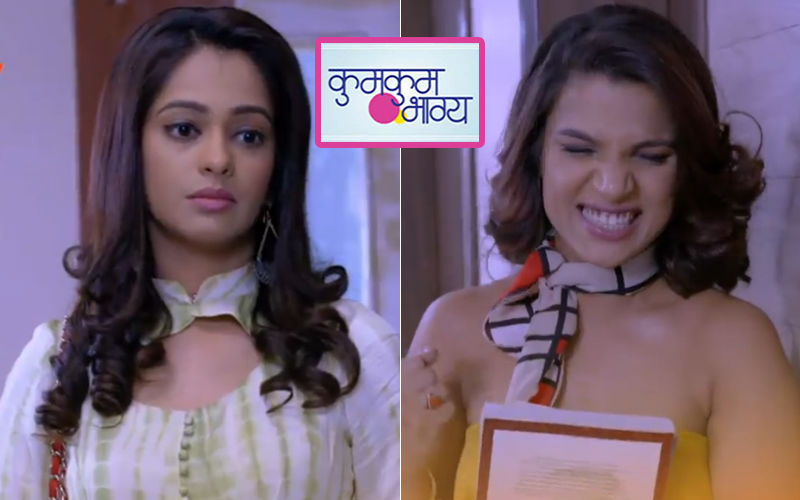 Today's episode begins with Prachi crying and Sahana asking her to get ready for college. But Prachi refuses to go as she feels that Rhea will tell everyone about the last night incident in college. Pragya comes there and Sahana tells her that Prachi is not willing to go to college. Then Pragya saw that Prachi is crying then she asks her what really happened to her. Prachi tells her everything, Pragya tells her why did she take all the blame on her when she was not there in the kitchen when the food was being prepared. In fact, Pragya was there and she tells Prachi that she will tell everyone that she used the right ingredients as she has the bills with her. After that, Pragya tells Prachi that for all these she shouldn't take so much pressure instead she should concentrate on her career and attend college. Prachi agrees and gets ready for college, she also asks her mother what is there for lunch, they both smile.

On the other hand, Aaliya advises Rhea to tell everyone in college about Prachi's incident, so that Prachi gets out from her life permanently. Meera comes there and asks them what discussion is going on, they both changed the topic and Rhea leaves for college. Meera follows her till outside and then calls Rhea. Meera tells Rhea that she shouldn't forget that she shouldn't always listen to Aaliya's advises. Finally, Rhea leaves for her college.
When Prachi goes to the college everyone starts teasing her about last night incident at Rhea's house. Prachi tries to explain that she did nothing and she cries, while Ranbir comes there and tells everyone that it is not Prachi's fault. Everyone gets shocked as Ranbir is supporting Prachi. Prachi ran away from there, Ranbir follows her.

In the next scene, Ranbir explains to Prachi that nothing will happen to her and they were sitting on a bench. At the time Rhea comes there along with her friends, they saw Prachi and Ranbir together. Rhea tells them that Ranbir is scolding Prachi, but her friends tell her that they feel that Ranbir started liking Prachi, Rhea doesn't pay heed to them and walks away. She goes towards the principal room and calls Aaliya. Meanwhile, Aaliya calls the principal and tells him everything. The principal calls Prachi in his chamber and tells her that he knows that she is studying in the college as she got a scholarship. But he tells her that he is temporarily suspending her from the college because of the food incident. He also tells her that she should have remembered that it is Mr Mehra's house, who is the trustee of the college. Prachi starts crying and requesting him not to suspend her. But the principal asks her to leave.


Image Source:- youtube/ zeetv