Kumkum Bhagya May 20, 2019, Written Updates of Full Episode: Abhi and Pragya Finally Meet Each Other
Pragya straight away walks inside Abhi's cabin, where she found no one. After that, she locked her up inside Abhi's cabin and tells the employee that until and unless Mr Mehra is coming she is not going anywhere
In today's episode, Pragya reaches at Abhi's office. She straight away walks in, one of Abhi's employee tries to stop her. But she keeps on saying that she wants to meet Mr Mehra. While the employee tells her repeatedly that Abhi is not there in the office. Pragya doesn't pay heed to him and walks inside Abhi's cabin, where she found no one. After that, she locked her up inside Abhi's cabin and tells the employee that until and unless Mr Mehra is coming she is not going anywhere. Meanwhile, Meera reaches at Pragya's place to meet Prachi. Sarita behen opens the door and shows her Prachi's room. Meera knocks and then asks Prachi whether she can come in or not. Prachi said yes, she gets in and tells her that she is sorry for whatever happened to her. Prachi asks why she is sorry when it is not her fault. Meera tells her she is sorry because the whole incident happened at Mehra mansion and she couldn't help her at that time. She also tells her that Prachi should have thought about her mother once before trying to commit suicide. Meera also tells her that she should understand about a mother's feelings, a mother feels a lot of pain when she sees her child in distress.

On the other hand, Vikram reaches the office, all the employees tell him that a lady wants to meet Mr Mehra. Vikram tells them that instead of Abhi he is going to meet her as Abhi has got some other work to do. He goes inside the cabin and meets Pragya. Pragya starts yelling at him, tells him that how he would have felt if the same thing happened with his daughter. Vikram tries to calm her down, but she keeps on shouting at him as she thought he is Mr Mehra. Finally, when she was going out Vikram tries to tell her that he is not Mr Mehra. But Pragya doesn't listen to him and shouts at him again.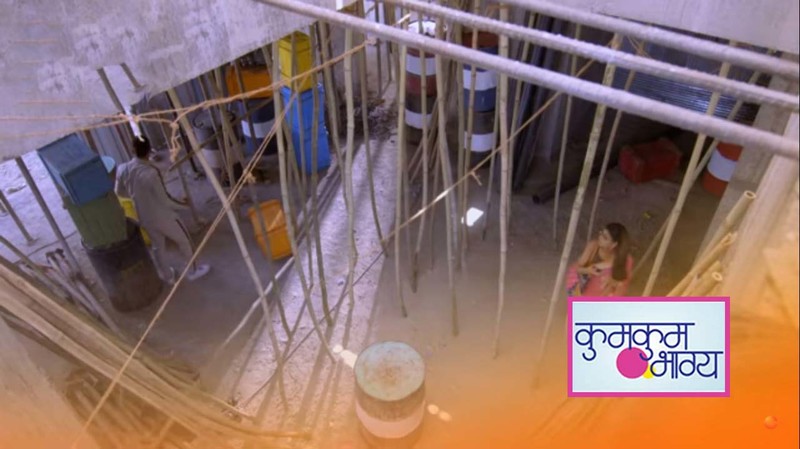 After she left, Vikram calls Abhi and tells him that Prachi's mother came here to meet him. Abhi suddenly informs his employee and asks her to stop Pragya. While Pragya was leaving the office an employee tries to stop her but Pragya tells her that do whatever you want but I am not going to listen to anyone. The employee then tells her that Abhi is coming to meet her. Pragya then tells her that he knows her address and if he really wants to meet her then he should come to her house. The Pragya leaves from the office. The employee thinks that definitely, something is brewing between Abhi and this lady.

In the last scene, the construction workers are having their lunch and discussing the under-construction site. Just below the building, Abhi is trying to find a way and Pragya too at the same spot. After a while, a few bamboos fell off and they both get to see each other. Abhi and Pragya both got emotional.