Kumkum Bhagya September 26, 2019, Written Updates Of Full Episode: Pragya Thinks Hritik Loves Disha
Disha goes to meet Pragya along with Hritik. Pragya feels Hritik is in love with Disha while talking with him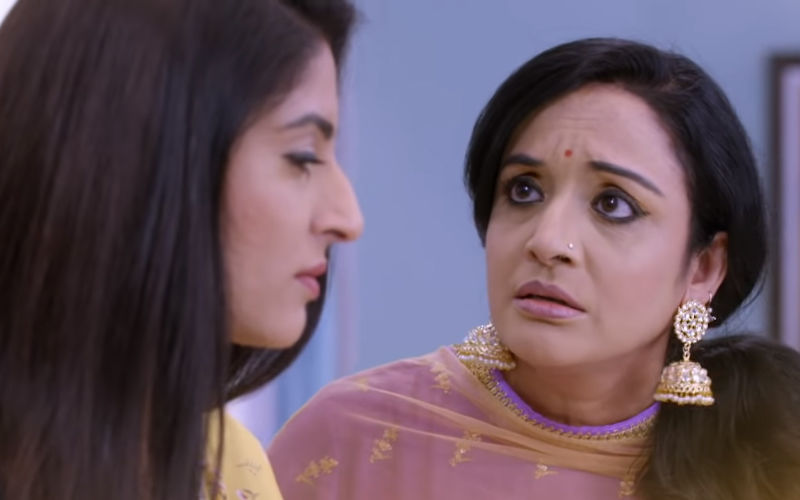 Tonight, the episode, Rhea promising Rohit that she will let him meet Prachi and asking him to put his number in her phone. She also gives him money and in return, she asks him to do what she tells him to. Pragya asks Rishi where he is going when she sees him packing his things. Rishi tells her that he is moving to the smaller room so that Shahan can get back to her own room.
Pragya gets impressed and thinks he is so nice. Later, Pragya asks him why he looked uncomfortable around Priyanka. Rishi tells her that nothing serious, he knows her. Pragya tells him that he can speak with her whenever he wants to.
Something gets in Abhi's eye and to help him out Mira blows in his eye. Mitali notices this and later she asks Mira if she knows that Abhi still loves Pragya. Mira tells her that if Abhi and Pragya were mean to be together they would have met already. Mira also says that she is not wrong and thus, she won't hide her feelings for Abhi.
Disha goes to meet Pragya along with Hritik. Pragya feels Hritik is in love with Disha while talking with him. Disha says she lied to Purab about Hritik and she actually thinks Hritik is a fool. Purab goes back to home and starts drinking. Shahana thanks Rishi while Priyanka calls him and gets jealous when she listens to Shahana's voice.
To see Shahana Priyanka goes back to Rishi's house but Rishi takes her outside to talk to her. Disha finds out that Hritik has a girlfriend. Disha gets relieved while Hritik says he needs to leave.
Image Source:- youtube/zeetv