Kumkum Bhagya September 5, 2019, Written Updates Of Full Episode: Rhea Apologizes To Abhi For Talking Bad About Pragya
Mira explains Rhea that why she shouldn't talk bad about her actual mother. Rhea decides to apologise to Abhi after he returns home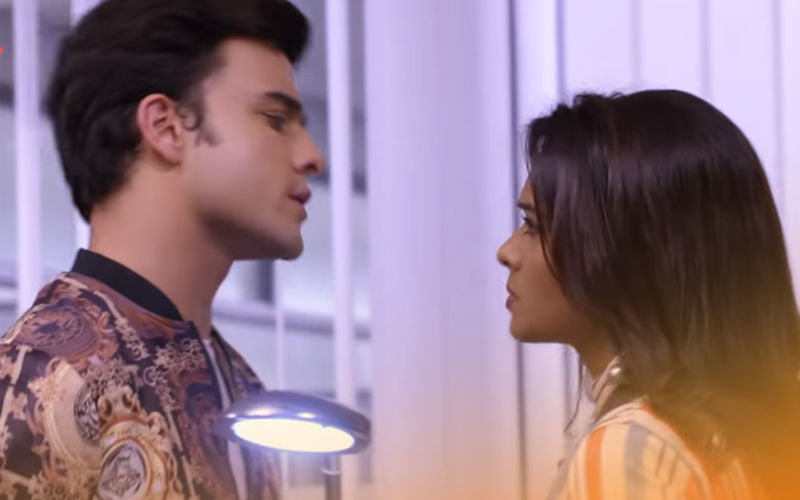 Tonight, the episode begins with Rhea telling Ranbir to pretend like he loves Prachi. Ranbir asks her whether she will feel jealous or not if he really falls in love with Prachi. Rhea tells him that she knows how much he loves her. Rhea also tells him that only if he breaks Prachi's heart, she will confess her love for Ranbir. On the other hand, Disha goes out shopping with Shahana and Sarita and after a long time she laughs her heart out with them.
Ranbir reaches office and tries to pretend to be nice with Prachi. But just after some time they start fighting again. When Prachi leaves, he decides to ask Abhi to help him understand how to impress Prachi. However, Vikram comes there and takes Abhi into a meeting.
Later, Rhea asks Mira if she thinks she is a bad individual. Rhea speaks about her bad behaviour Abhi and with the designer. While Mira tells her that she shouldn't talk bad about her actual mother. Rhea decides to apologise to Abhi after he returns home.
While returning home, Purab sees Disha near his car. Disha sees Purab and decides to take a lift from him. When Abhi reaches home, Rhea apologises for her bad behaviour. Aliya overhears their conversation. She realises that Rhea is saying sorry to her father because Mira must have told something to her.
She calls Mira at her room and tells her that she should not talk to Rhea about her real mother. She also tells her that if Rhea gets more inclined towards her real mother then Mira will not be needed in the Mehra mansion anymore.
Image Source:- youtube/zeetv