Kushal Tandon Teaches A Lesson To Payal Rohatgi, Ex-Girlfriend Gauahar Khan Likes It And Says, "I Love You"
Kushal Tandon rises like a hero in defense of his ex-girlfriend Gauahar Khan. Tandon has written a strong letter to Payal Rohatgi, countering her derogatory remarks about their failed relationship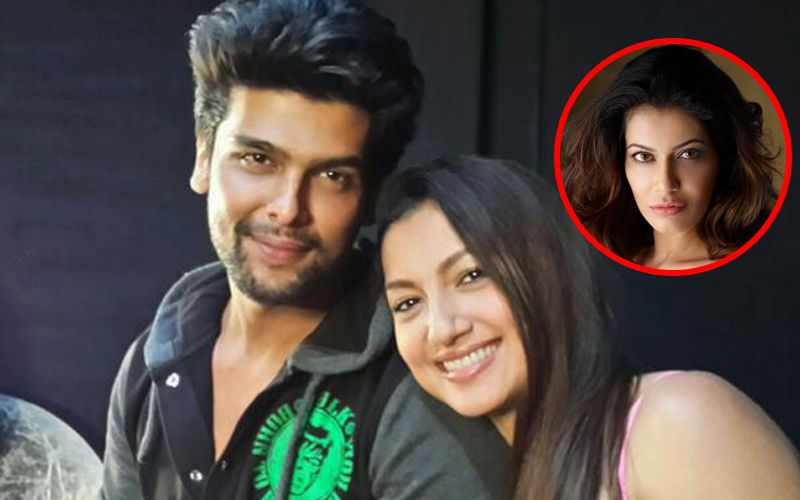 It seems Kushal Tandon was livid with Payal Rohatgi for her derogatory comments towards his relationship with Gauahar Khan. The actor was in a serious relationship with Gauahar during their stint in Bigg Boss 7 house,
but the two went separate ways after dating each other for almost a year
. However the couple have remained cordial with each other and now when Gauahar was questioned by Payal Rohatgi for her failure in their relationship, Kushal has risen in her defense.
Kushal took to his twitter account to tell Payal Rohatgi a few things with an open letter, titling it 'To whomsoever it may concern' and captioned it, "@GAUAHAR_KHAN to whome so ever it may concern. In which he mentioned, " Maturity is realising lots of shit doesn't require ones comment, that's what I was trying to practice all these years but not commenting on things, but you know ma'am I am humble with just a hint of Tupac, I am a hindu and I can say proudly that ones I was in love with a girl who was and is a muslim. So someone is using a piece of article to wrongfully attack Gauahar, to spread hate and cause her harm! So although I stay away from rubbish, this rubbish needs to be slammed! Accusing Gauahar of fake terms like #lovejihad is not only criminal but also a LIE! When two people are in love they discuss their options! In all thing like home, food, city to live, careers n faith! It's the coming together of 2 people! There was nothing wrong for us to have had such discussions! That article also states that how much we loved each other! Which is conveniently ignored by this hate spreading woman! We had an happy bond and continue to do that N for any1 calling our relationship fake, the worlds love was enough for us to know how they loved us together! N continue to love and respect us as individuals! So you can't do no harm to Gauahar with your lies! Over n out!
Looking at Kushal's reaction on the whole incident, Gauahar couldn't control herself and rather promptly tweeted, "I love you ! @KushalT2803 thank u !
ALSO READ: STUNNER OR BUMMER: Sara Ali Khan, Malaika Arora, Rakul Preet Singh, Kiara Advani Or Sonali Bendre?
For all those who've come in late, it all started few days back, when an ugly spat ensued between the Bigg Boss participants Payal Rohatgi and Gauahar Khan on Twitter. Payal wrote about the controversial Article 370 which gives the status of an autonomous state to Jammu and Kashmir. She said that the 'Kashmiri Muslims should be evicted from Kashmir if Article 370 cannot be removed'. In exact words: "If Article 370 can't be removed then ask #KashmiriMuslims 2 evict Kashmir. Centre should make it #Defence area. Kashmiris start living in other cities of . Kashmir will always be a part of India whether it has Kashmiris in it or no. U guys threw Pandits out, now evict Muslims".
To which, Gauahar Khan hit back with multiple tweets and wrote, "Hahahahaha so says a person who is living happily in a building that is 90% Muslims ! In An area that has harmony amongst the koli, christian n muslim population who live there! Im proud that atleast the Muslims in ur building tolerate a bigoted person like u!!
But soon it turned into a heated argument. And the twitter banter reached to such a pass that Payal resorted to targetting Gauahar's presence in the Bigg Boss house and her relationship with Kushal Tandon. She tweeted, "That Muslim Aunty who played d #feminist card to win a reality show who was in a unsuccessful relationship with a Hindu guy, has emerged. She knows d population of my building then U should know I own d flat . U workout in hijab? Because Muslim women in my building do that."
Coming back to Kushal's response on this big fight between the two women, we would like to say only four words to him: You Are A Real Hero.
Image Source:- Gullybytes/indiaforums