Lock Upp: Kangana Ranaut Apologises To Azma Fallah For Zeeshan Khan's Attack On Her; 'I Cannot Take The Episode Out Of My Head, It Has Affected Me So Much'
Lock Upp: Kangana Ranaut apologised to Azma Fallah for Zeeshan Khan's attack on her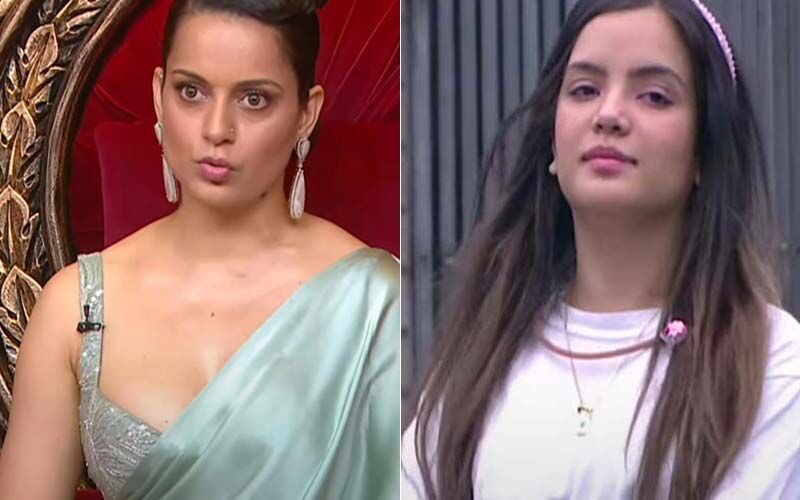 Kangana Ranaut-hosted show Lock Upp is high on drama and entertainment. In one of the earlier episodes, Zeeshan Khan and Azma Fallah got into an ugly fight. Zeesha was thrown out of the jail for hitting the latter with a broom. Now, on the judgement day, Kangana Ranaut reacted to Zeeshan-Azma's fight. She apologized to Azma for the physical assault that happened to her.
She said, "I cannot take Monday episode out of my head, it has affected me so much. Azma jo aapke saath physical assault hua. I apologise to you, I really apologise to you."
The actress then slammed Anjali Arora for targeting Azma Fallah. She said, "You also targeted Azma aur khud ko jab scratch laga tab bhi you cried. You destroyed her make up. I had given you three warnings but you ignore all my warnings. You are also assaulting everyone." She then punished Anjali for her behaviour.
Kangana also showed her disappointment in Prince Narula who entered the show as a challenger. She said, "Prince jo aaya hai, bolra hai ye karo woh karo, I liked Azma when she questioned Prince. We are all given a choice in life. We as showmakers, think Azma is doing well."
Reacting to this, Prince apologised for not taking a stand against violence and said, "I apologise because I didn't expect Zeeshan to hit anyone. Mere jo game hai mein uss hisab se khelunga."
Kangana applauded Payal Rohatgi and Shivam Sharma for taking a stand for Azma. She said, "Your reactions are very good, we aren't Chief Justice of India, but good that you've supported Azma."
Image Source:Instagram/KanganaRanaut